This blog post will teach you how to strip wire from 4/0 to 22 AWG. These are the most common sizes of wires you will encounter on your DIY camper project. Cutting 4/0 to 22 AWG wire is pretty straightforward. Before we get into the meat of the blog post, video I've made to show you some of the tools I like to use for cutting wire.
HOW TO STRIP WIRE (VIDEO)
best wire stripping tools (cheatsheet)
Here is a cheat sheet that will give you a rough guideline of which tools work best for various wire sizes. These are wire stripping specific tools. Sure, there are many tools that CAN strip wires, but these are the ones I've found that I like to use.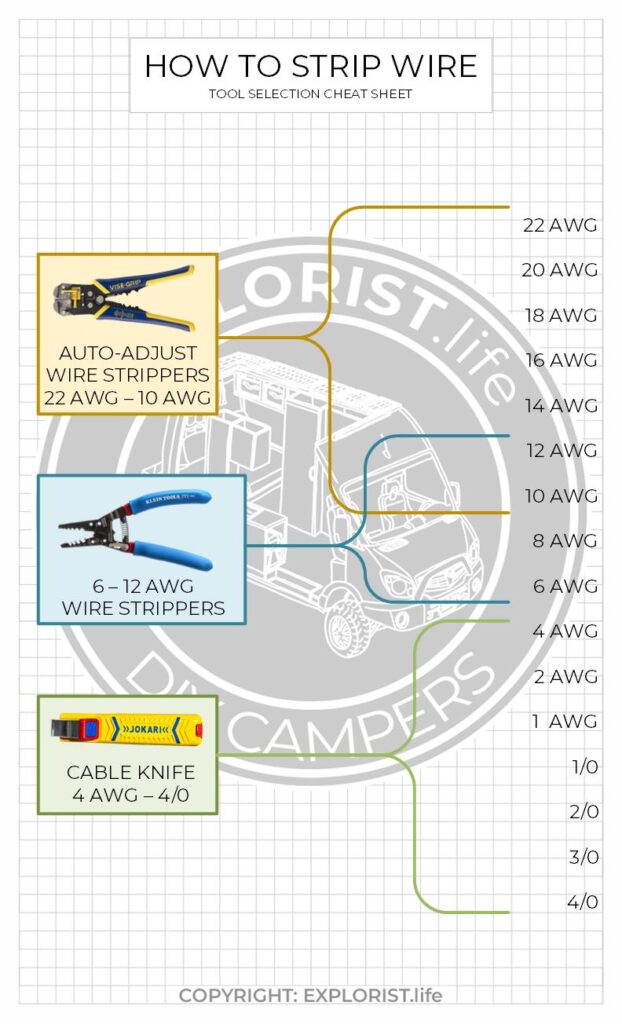 Recommended Wire stripping tools