Affiliate Disclaimer: As an Amazon Associate, EXPLORIST.life earns from qualifying purchases..
VISITING SEQUOIA NATIONAL PARK IN THE FALL
Visiting a National Park in the shoulder season is one of our best tricks to avoiding the hustle and bustle of peak times. We visited Sequoia National Park in the fall this year and it was an incredible experience.
Sequoia and Kings Canyon National Park
Originally, we had planned to spend about a week exploring Sequoia National Park and Kings Canyon. Unfortunately, our van had other plans and it ended up in the shop for a few days. After getting ourselves back up and on the road, we had only two days to explore Sequoia and Kings Canyon National Park, which meant we had to hustle!
Luckily for us, we had been to Sequoia National Park before and already knew of some hot spots to hit – and some to avoid! We wasted no time and started our first hike the evening we arrived in Sequoia National Park, hiking the last couple miles of the trip in the dark.
Visiting Sequoia National Park in the Fall is such a beautiful experience. Late September through early November offer a different perspective of the park than in peak summer seasons. While not the most popular time to visit the park, that is exactly why we love this time of year so much! It's never a bad time to beat the crowds – and the heat!
#1: The Autumn Leaves
There is no denying that there is something magical about seeing the autumn leaves changing colors and falling from the trees with every breeze. Hiking trails boast more colorful treks, and the canyon looks as if it was a painted watercolor. Each tree has its own unique coloring, bringing such vibrance to the experience.
While the Sequoias themselves don't change colors, the surrounding trees provide a glowing backsplash for the massive trunks of the Sequoias. Seeing Sequoia National Park in the fall is quite picturesque.
#2: Less Traffic = More Time to Explore
Sequoia and Kings Canyon National Parks are open year round to visitors, although some portions of the park may be closed in certain seasons and conditions. Shoulder seasons are a great way to get more time out of your visit, especially to National Parks. While late Spring and Summer are the peak seasons in Sequoia and Kings Canyon National Park, those seasons also bring the largest crowds and high congestion on the roads. Visiting Sequoia National Park in the fall allows an easy flow of traffic, giving you more time to get to the places you want to explore.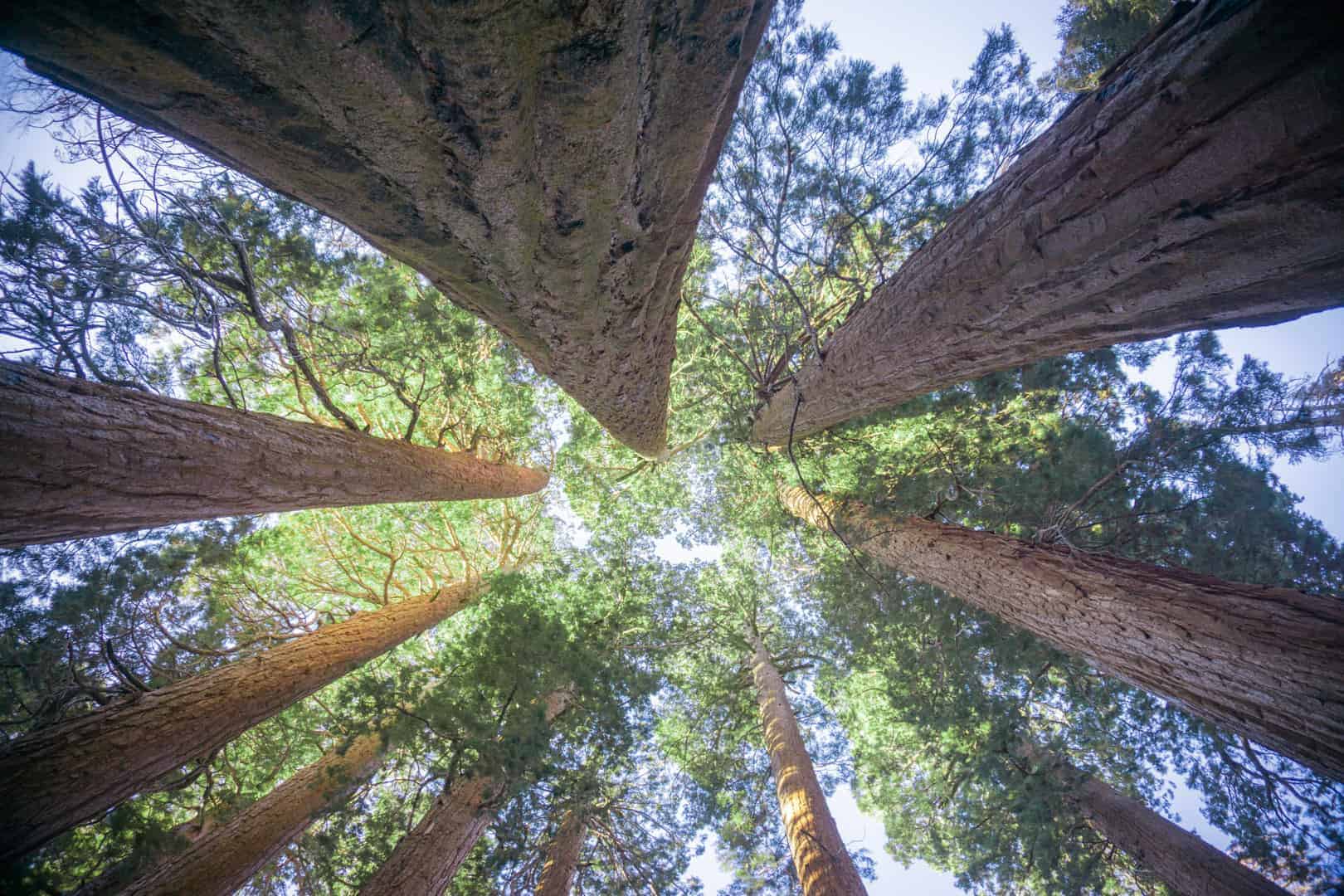 Enjoy this post?  Find it helpful?
It'd truly mean the world to us if you'd share it with your friends.
[social_warfare]