Affiliate Disclaimer: As an Amazon Associate, EXPLORIST.life earns from qualifying purchases..
An Eco-Friendly Hostel in San Juan Del Sur
One thing we did not expect to find in Nicaragua was an eco-friendly AirBNB. But we found just that and more in San Juan Del Sur. Casa Oro surf hostel and the family of businesses associated with it promote sustainable living in every part of their business. From a farm to supply the restaurant to waste from the AirBNB going back to the farm for recycling/composting, everything has a purpose. Not to mention it's simply gorgeous and run by some amazing people!
Choosing A Surf Hostel in San Juan Del Sur
When we first arrived in San Juan Del Sur, we stayed at a surf hostel on the beach that was sub-par at best. The next morning, we found a much better AirBNB in town called Nuestra Casa (Our House). The listing caught our eye because it was an eco-friendly house and they heavily promoted sustainability. That made it even sweeter to us. Nuestra Casa was gorgeous, and just a quick (maybe 2 minute) walk to the beach and to restaurants in town (like the Taco Spot, which is a must). And, let's be honest, the best part was the sweet puppy Jasmine that lived at the house! We fell in love pretty quickly!
We stayed at Nuestra Casa for three nights before heading to our next stop. During our stay, we met the owner of Nuestra Casa and learned so much more about the properties eco-friendly ways. One thing we loved and catches the eye immediately is the gorgeous hand-painted murals all over the house. These were painted by local artists and travelers to represent some of the core values of sustainability and rejuvenation.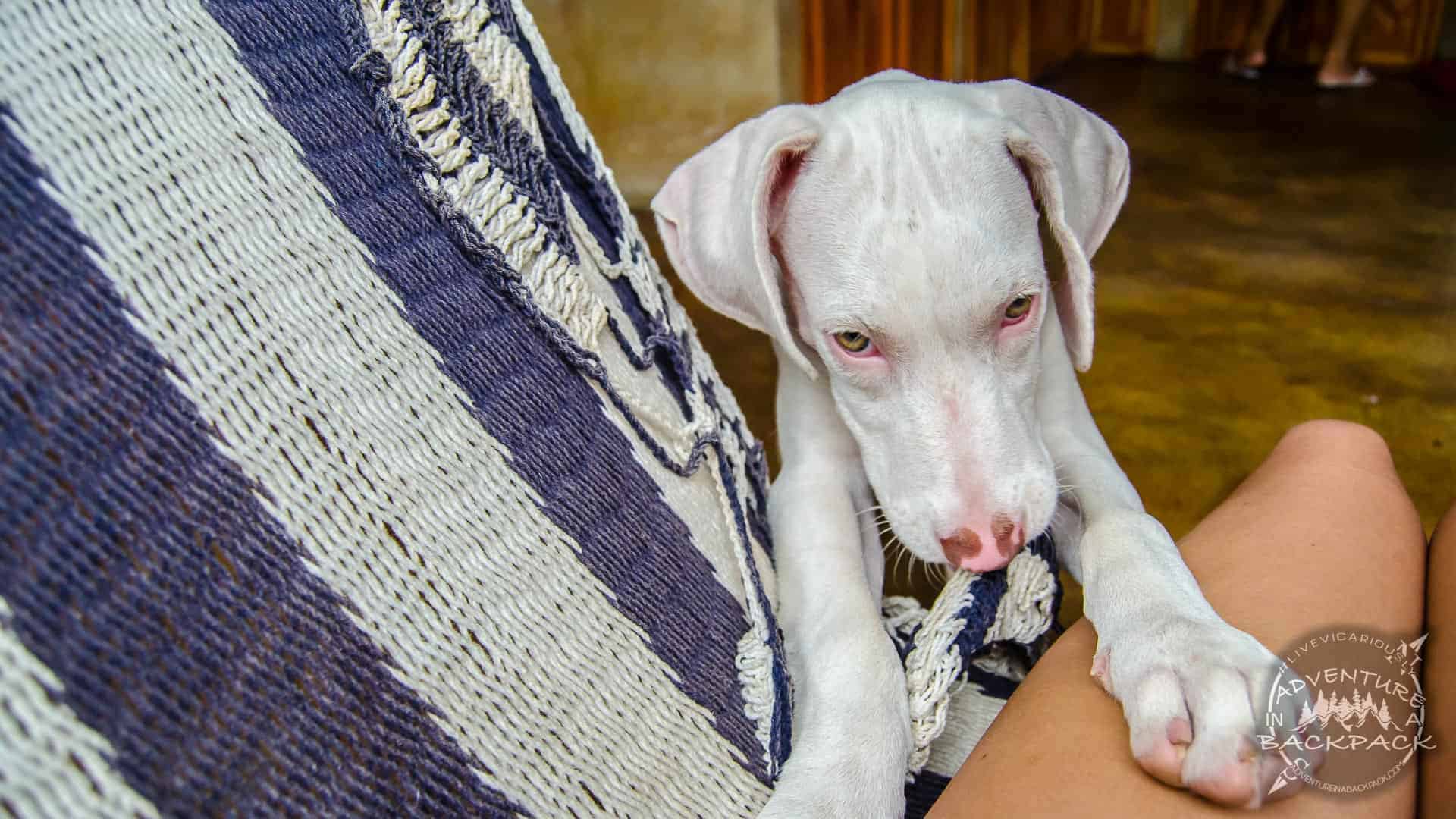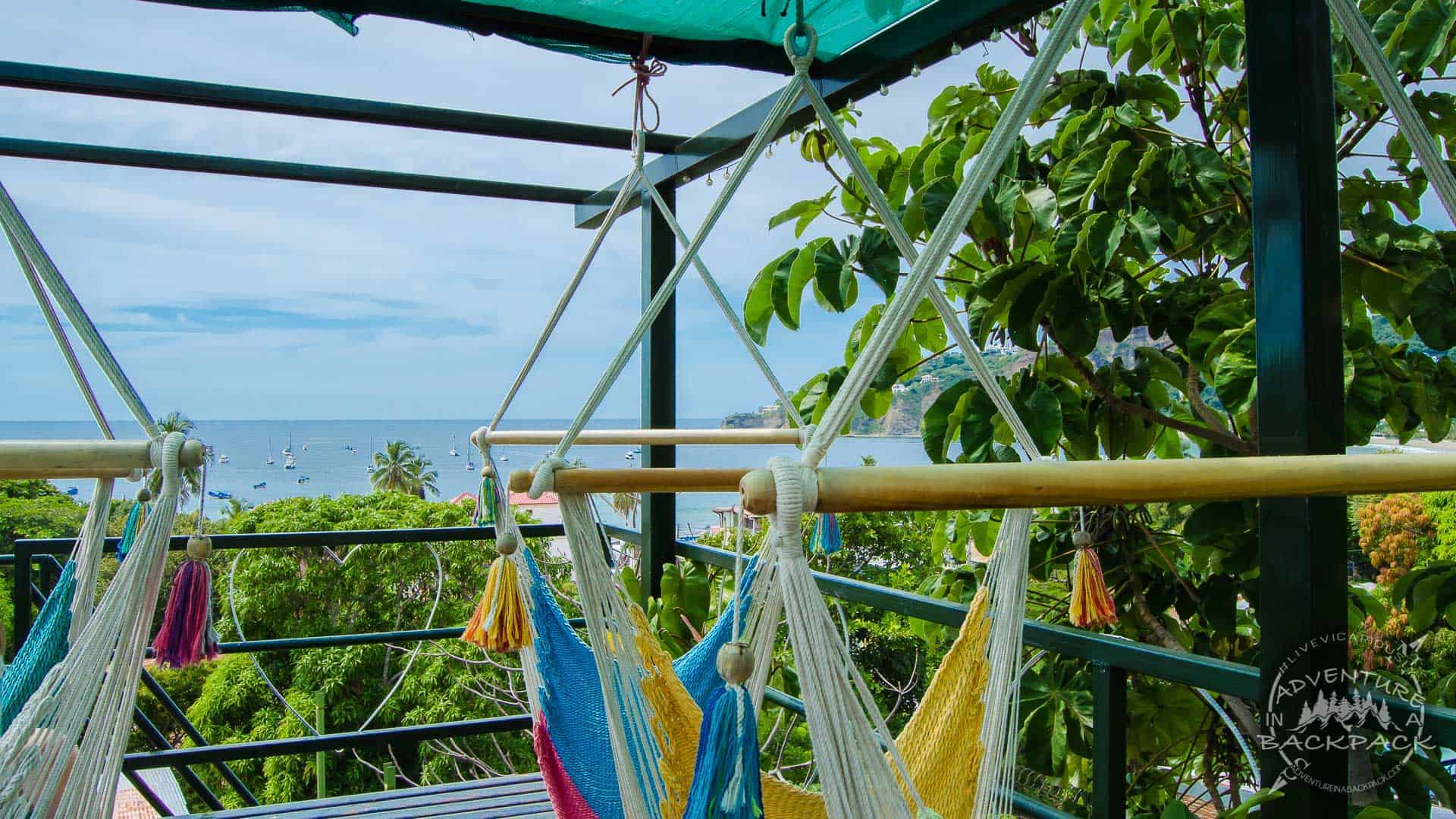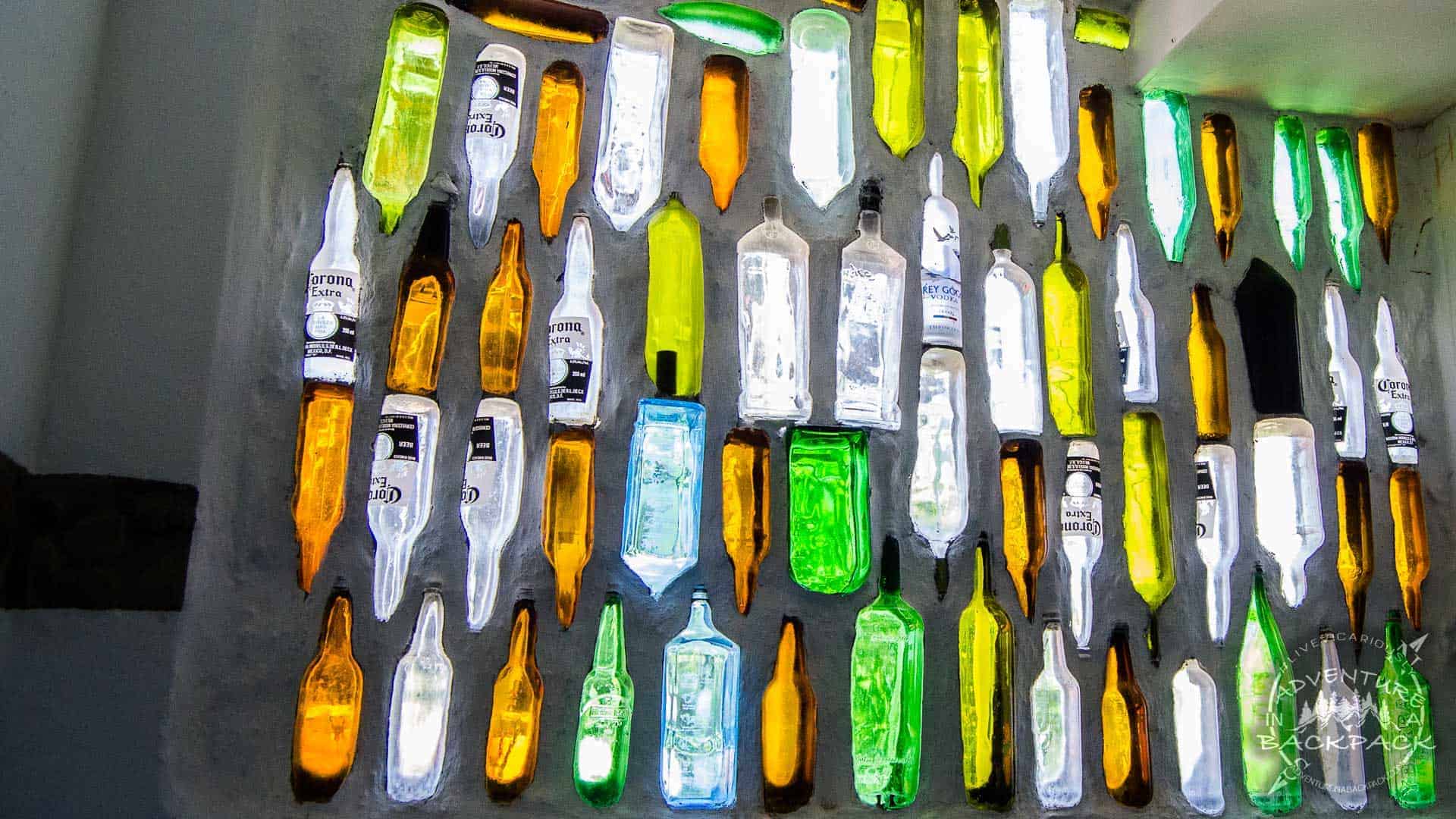 Some Core Values of The Casa Oro Family
Rejuvenation and regeneration.
Nature and society come together and live in harmony.
Constant Growth: just as nature is never done expanding and improving, Casa Oro will always be changing and growing.
Don't question Mother Nature. She's had millions of years of R&D to perfect her processes.
Sustaining business equals sustaining and growing communities.
Education and knowledge are the greatest things we can give to one another.
CAsa Oro's Eco-Friendly Vision
After a very heartfelt conversation with the owner, we learned that Nuestra Casa is just one small piece of the puzzle for the company. The casa is owned by Casa Oro, a surf hostel in town. Even more than that, Casa Oro owns a family of businesses that come together to form this amazing closed-looped sustainable process. Think about this:
An expansive farm on the outskirts of San Juan Del Sur grows various foods.
The Casa Oro restaurant uses these crops to feed its guests.
The boutique casas use the food to provide breakfast to its guests.
Scraps of food and waste from the casas and restaurant come back to the farm to be recycled and composted.
Glass bottles from beverages are used to build walls and structure in the casas and hostel.
Everything has a purpose.
Everything is reused and recycled.
Everything is part of the circle.
The Circulo Initiative
We took a tour of the farm, called the Circulo Initiative. The idea behind the Circulo Initiative is to create a community that is full circle. From the organic farm to natural buildings, everything serves a very specific purpose.
The farm is still under construction at this point, but we are very excited to see what it becomes in the future. What an amazing vision Casa Oro has!
So why share this now? Well, it's because Casa Oro is complete and ready for booking! So get on it, because you don't want to miss this amazing surf hostel in San Juan Del Sur!
Quick Tip
When we visited in November 2016, Casa Oro was still under construction. So our pictures are all of the construction process. But YOU can check out the finished product now at http://casaeloro.com/