Affiliate Disclaimer: As an Amazon Associate, EXPLORIST.life earns from qualifying purchases..
INTRODUCING OUR DIY CAMPERVAN!
Well, okay, it's just a smelly work van right now… BUT, after we are done with it, it will be a bad to the bone DIY Campervan Conversion adventure-mobile.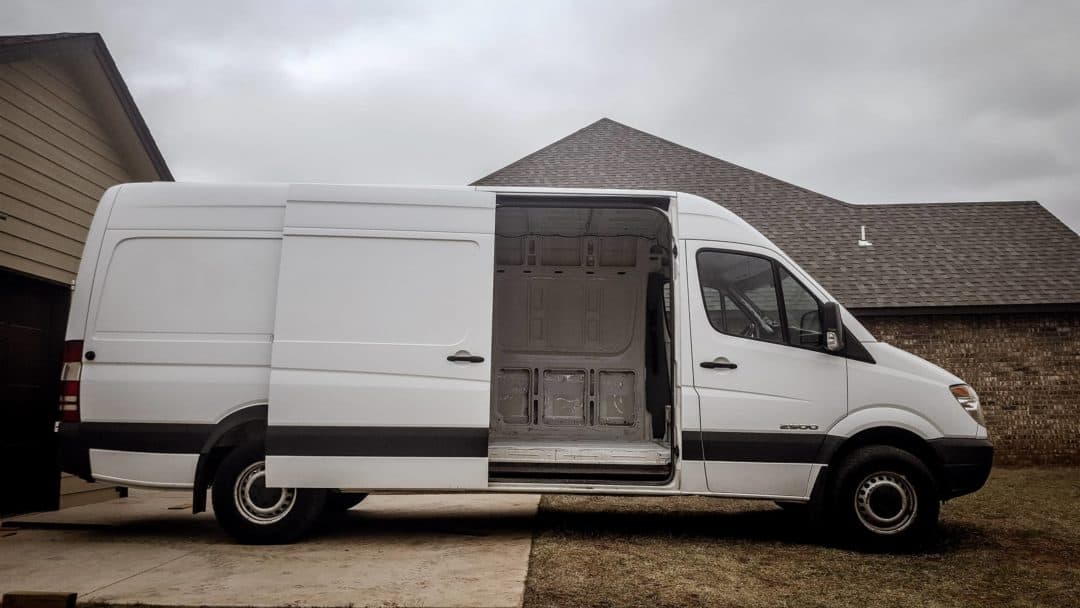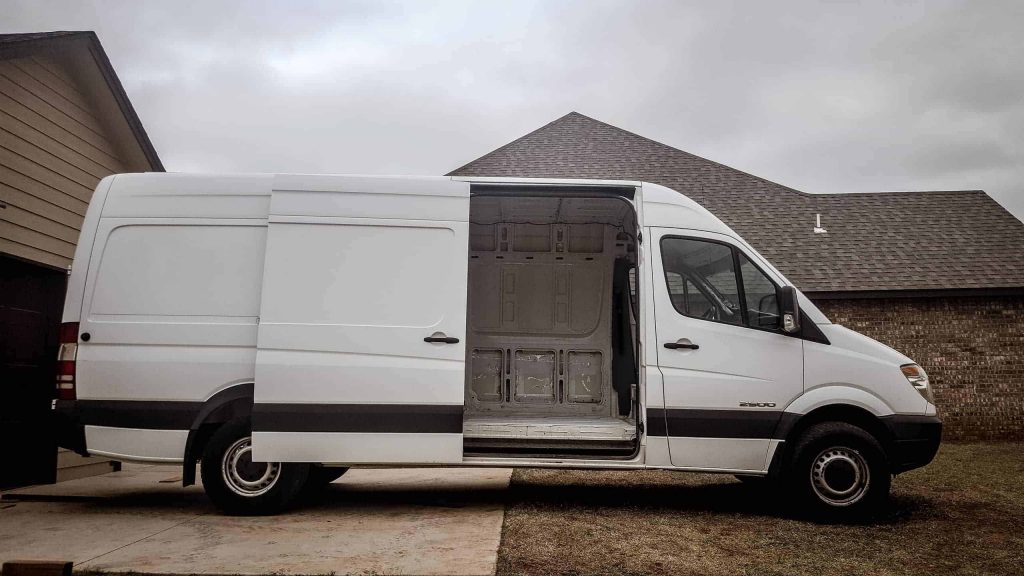 The van we bought is a 2007 Mercedes Sprinter with 190,000 miles.  We paid $12,400 for it.  It's honestly in a great shape!  You will be seeing a LOT of it in the future of this blog. (Yes, that is a dodge emblem on the front, but ALL sprinters are Mercedes.  Mercedes just 'sold' some of their sprinters to Dodge and Freightliner to be branded as such.  They are all under the Damier Chrysler umbrella)

We have loads of plans for it that we will be doing plenty of tutorials, guides, and how-to's for, but today, I want to talk about some of the reasons we chose to sell our monstrosity of an RV to downsize into a van, Backpack 2.0!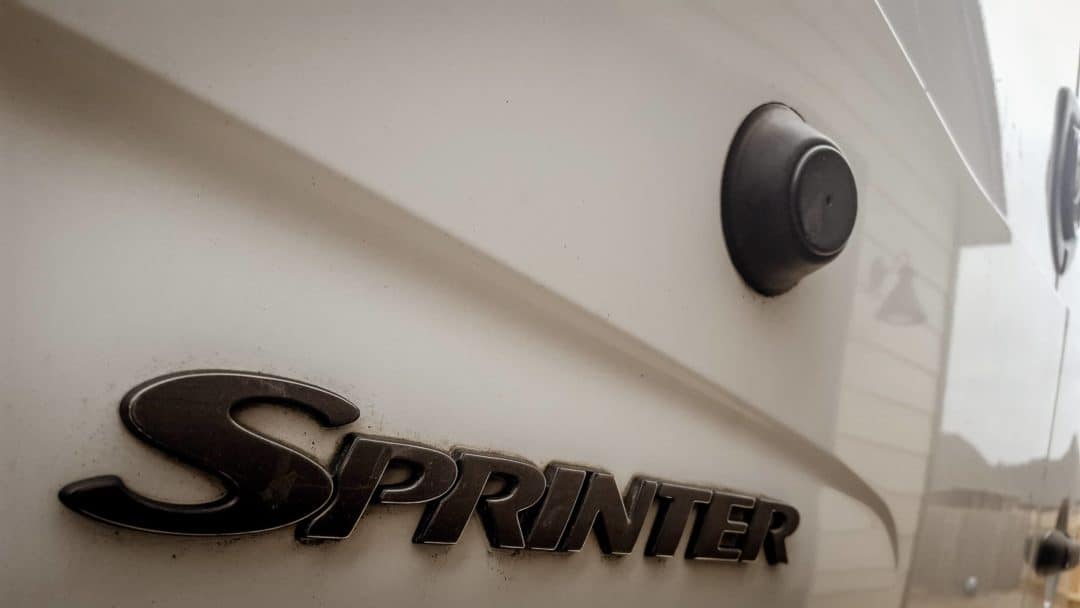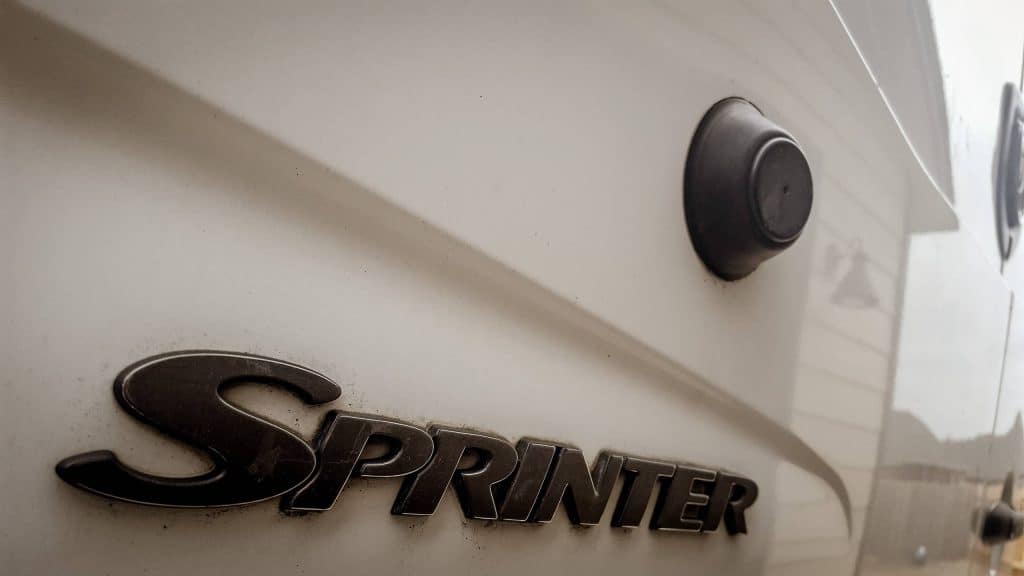 WHY DID WE CHOOSE A DIY CAMPER VAN OVER AN RV?
1.  Convenience!  The only thing convenient about Backpack 1 (the HUGE RV) was having a full kitchen, bedroom, bathroom, and dining room.  Convenient?  Sure… Excessive?  Absolutely.  We don't spend that much time inside, so all of that space is not necessary.  I'd rather have a DIY Campervan I could drive all the way to the trailhead or a friends driveway and park rather than being forced to find an RV park and take the tow car to the fun stuff.

2.  Fuel Savings!  Honestly, Backpack 1 didn't get TERRIBLE fuel mileage.  It got about 8.5.  But we always had to park it SO far away from where we ACTUALLY wanted to be, we were spending SO much time and fuel shuttling back and forth in the fiat.  Campervans are not only fuel efficient, but also have a tendency to be able to get right up in the action.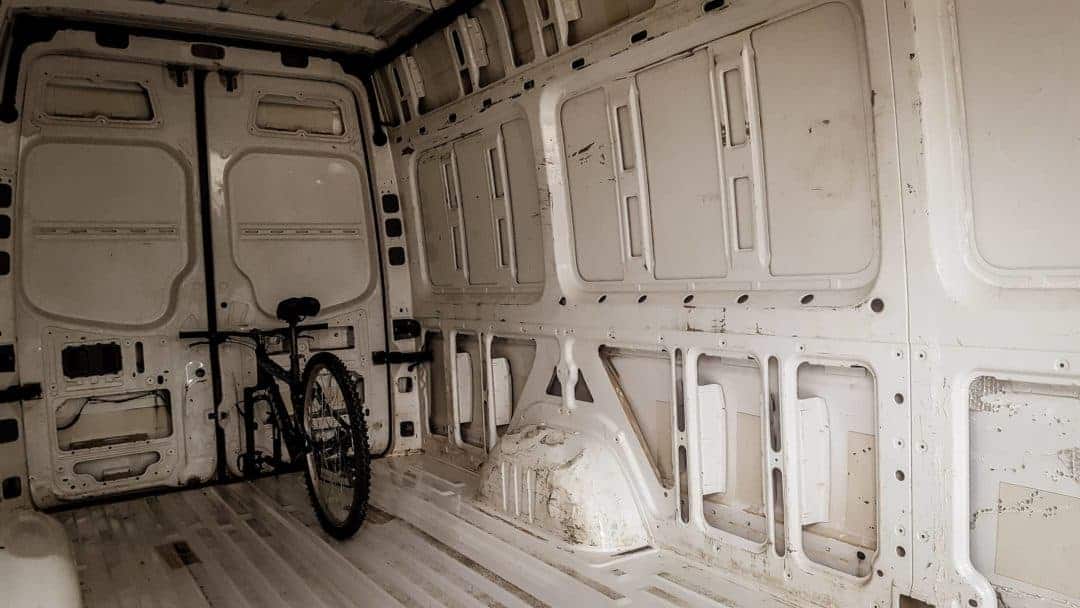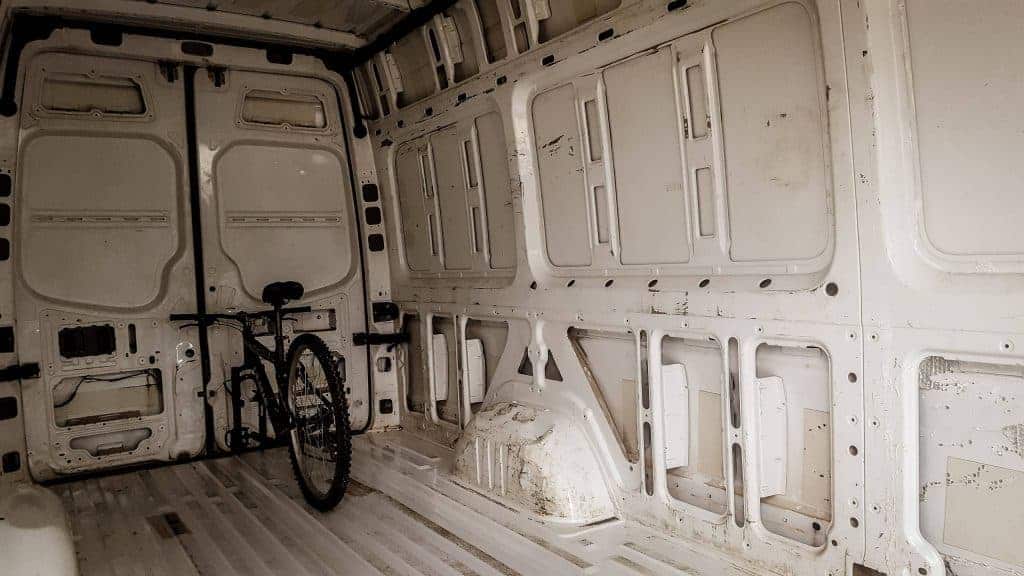 3.  Demographics!  A huge RV like we had doesn't attract the demographic we like to hang out with.  We like to hang out with the dirtbag hikers, climbers, and paddlers.  We like to talk about our favorite IPA's rather than our favorite portable dog fences. We like to talk about hucking gnar rather than different brands of satellite dishes.  Vanlife attracts our kind of people.

4.  Pride!  It's so much easier to have pride in something that we have built with our own hands.  Any time something broke in Backpack 1, it stressed us out because not only did we have to fix it, but we had to figure out something that likely was put together in a non-logical way.  If we built a DIY Campervan, we already have a pretty good idea how to fix it when the time comes.  It's also an awesome conversation starter to say, "we made this".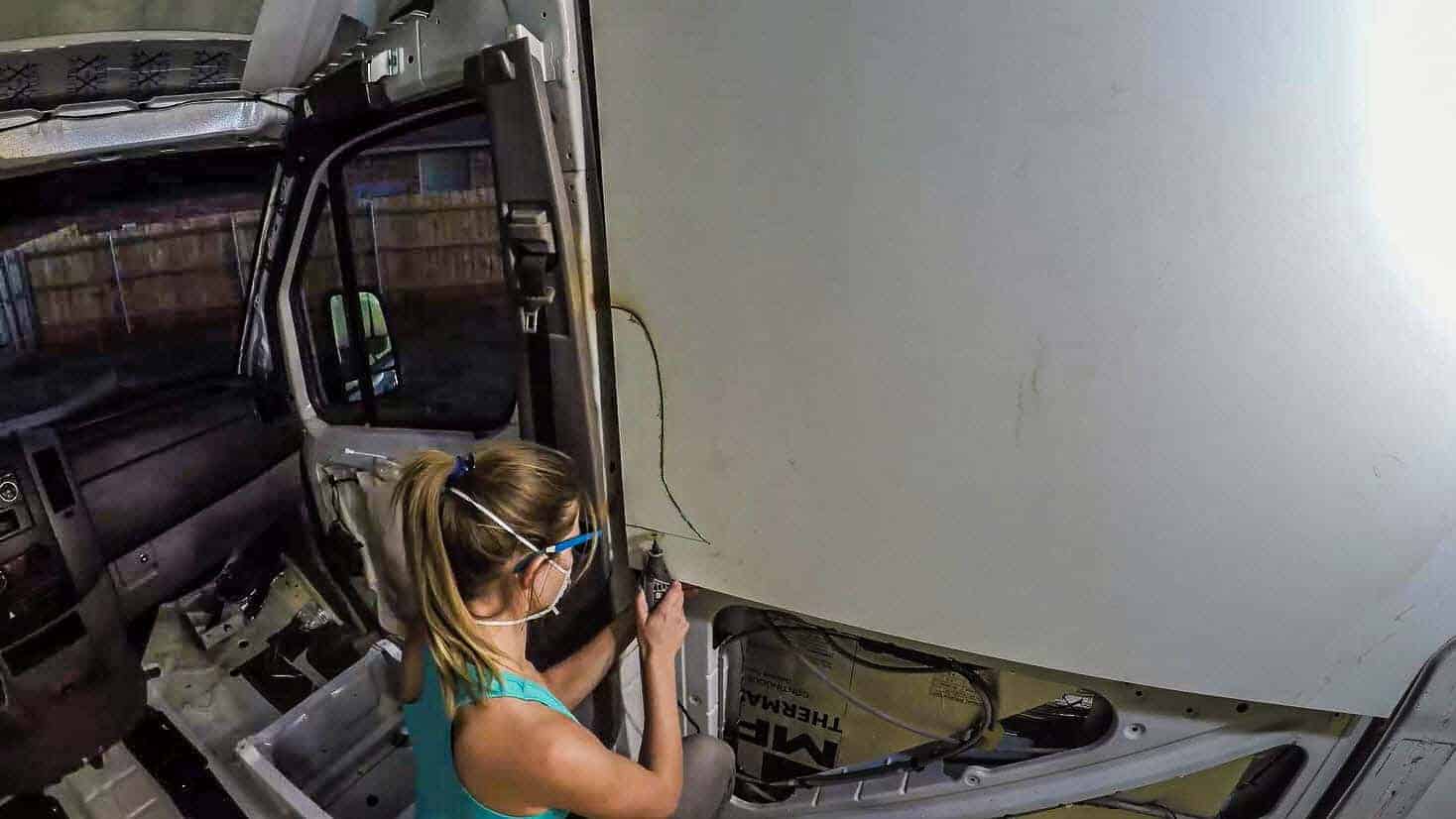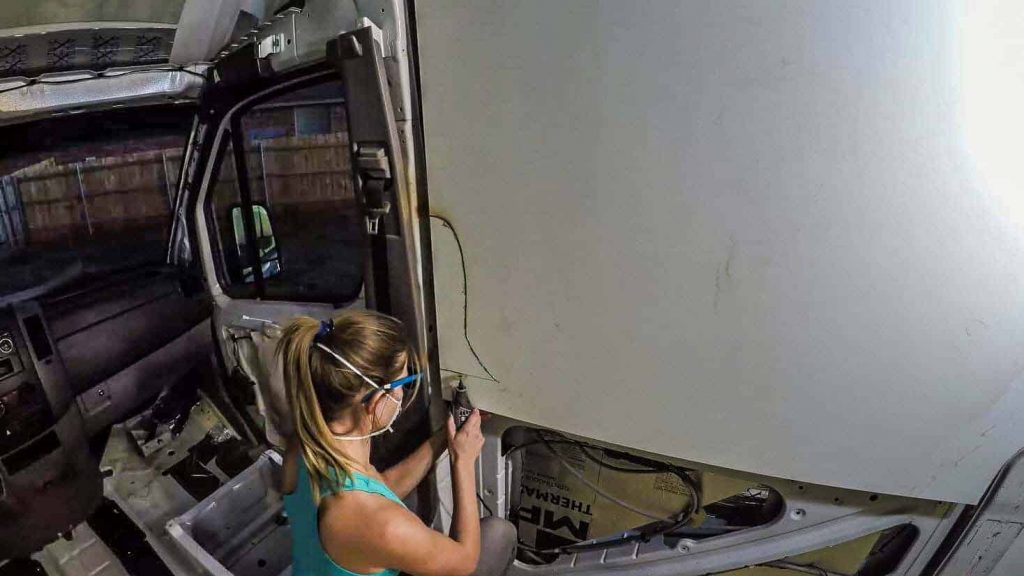 5.  We actually do try to do our part to reduce our impact on earth.  It's REALLY hard to do that when you are driving a 40 foot RV.  Vans are just smaller in general, get better fuel mileage, and don't exactly promote an excessive lifestyle.

We are AMPED to be starting this build and hope you are excited to follow along!  Have questions about the build?  Be sure to ask us in the comments below!