We know, we have been very lax in getting anything published on the blog recently.  Truth is, we have been very busy getting ourselves back to Oklahoma and gearing up for our big van build.  BUT, that's no excuse, because we have been doing some really cool things that we want to share with all of you!  So, be on the lookout for more awesome posts of our adventures soon!  Also, if you don't already follow us on Instagram, head over there right now and check us out.  We are very active on there and you can see up to date posts every day!  Finally, be sure to LIKE us on Facebook for even more behind-the-scenes adventures and goofiness! And without further ado, here's what we've been up to…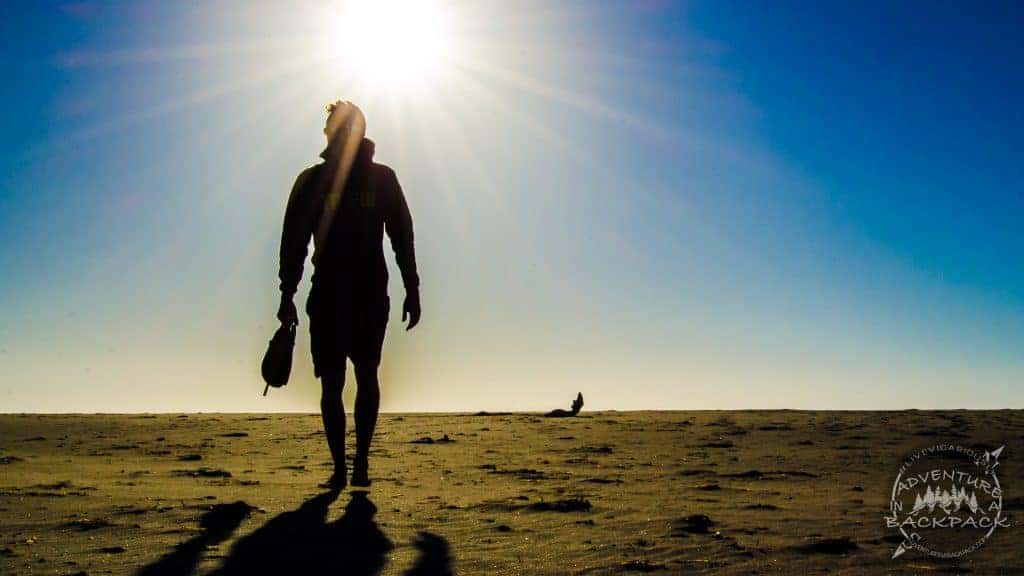 #KnowYourBrand Campaign
We had an AWESOME response to our #KnowYourBrand Campaign, and we got to meet with some incredible companies.  We are so happy to be able to confidently recommend products to our fans now, because we know firsthand that they are good products made with the environment in mind.  We are not done with this campaign, and we are going to continue bringing you awesome companies going forward.  But, since we are back in Oklahoma now, we are going to have to put the campaign on hold.  We have been in contact with some other great companies that we hope to have featured in the future.
The really great thing about the #KnowYourBrand Campaign is that it has opened the door to our discussions of conservation and sustainability.  We are dedicated to ensuring the future of our great planet, and we want to spread more education about how the choices we all make every day affect the environment.  We will be talking more about that soon as well, and we hope you are excited for it!
No Adventures?  Who ARE We?!
I looked back on the blog, and I'm ashamed to say that the last adventure we posted was in Seattle!  You all know we are adventurers, so you know that the last adventure was absolutely NOT Seattle.  Okay, so we have some catching up to do.  We have tons of stories to share with you of some amazing adventures.  We visited Bend Oregon and explored lava caves; we drove down Highway 101 in Oregon and northern California and explored several beaches and beautiful tide pools.  We visited Napa Valley and stayed at a vineyard!  We got robbed in San Francisco (wait till you hear that story)!  We visited Yosemite National Park and Sequoia National Park; we also got to tour a walnut farm – which was SO cool!  We visited Steph's grandparents in San Diego and swam with sea lions.  Then we made our way eastbound via Joshua Tree National Park and onward to Oklahoma, where we will be staying for the next few months!
Okay, I get it… you want to hear the stories!  I'll be posting as much as I can over the next few weeks (months?) to get updated on everything.  But, some of it will have to wait, because we are going to…
Nicaragua!
That's right, we are heading out next week to spend a full three weeks exploring Nicaragua.  We are bringing our lovely tagalong with us as well, Terri (you remember Nate's mom from Alaska, right?).  The three of us are going to gallivant around Nicaragua, exploring with little to no plan at all.  We have booked 8 nights' accommodations out of our 21 nights there, and the rest we are just going to wing it.  Our general plan is to explore Granada, Ometepe Island, San Juan Del Sur, Popoyo, Lèon, and the Corn Islands.  But, that's all subject to change, depending on our whims!
When we come back (er… if we come back…) we are going to be getting to crunch time to starting on the van build.  We will have weekly updates on the blog for the van build, but we will have daily updates on Instagram, Facebook, and Twitter.  So, if you aren't following us there yet, hop over there now!
Backpack For Sale
Backpack and Daypack are still for sale.  We have several parties interested, but no solid buyer just yet.  If you or someone you know is interested in our Adventure Package, be sure to send them this link and help us get it sold quick so we can start on Backpack 2.0! {https://www.explorist.life/forsale/}
We appreciate everyone's support in our endeavors, and we are excited for the next chapter!  Until next time ¡Vivir Indirectamente! (Live Vicariously!)