Affiliate Disclaimer: As an Amazon Associate, EXPLORIST.life earns from qualifying purchases..
Working While Traveling
Contrary to "popular" belief *cough, Reddit, cough*, we are not trust fund kids.  Yes, we do have to work in order to maintain our lifestyle, but we are able to work from the road.  So long as we have internet connection and our laptops, we can work from anywhere.  This post is not going to be about us telling you how you can make money on the road; it's just about how we have done it so far.  Maybe it will spur some ideas, maybe you'll have more questions for us.  That's great, ask away!  We hope this will inspire you to find your best path to a mobile lifestyle.
Our Path to Remote Income
Between the two of us, we have a very diverse work history.  Prior to traveling, Nate was a firefighter and then owned a strength and conditioning gym.  I was a tax accountant and a business consultant.  We both have college degrees (although Nate's Fire Science Technology degree is pretty tough to use in anything other than firefighting).  I hold a Master's of Business Administration, so to say that anyone can do the same thing that we do would be outright false and not fair to anyone reading this.  This is not a "how to make money" post for that very reason.  But there are some things that can make working from the road a lot easier.  That's what I'll focus on in this blog.
Currently, we make money in a few different ways.  I am still a business consultant and I advise clients from all over the US.  Nate helps me out in that business by providing search engine optimization services and social media consulting to several of my clients.  Nate also does videography for brands, and that part of his business is just starting to take off.  Additionally, we have a rental house in Denver that provides a tiny bit of income above the expenses we pay for it.
If you want to know our full work history and exactly what we do for money, check out the video above, where we detailed our entire life's work history and talked about the ways that we do earn money on the road.
Finding Internet Connections while Traveling
Unless you are traveling from job to job and working physically (i.e. woofing or seasonal employment), having a good internet connection is key to working remotely.  We struggled last year to find WiFi in some of the more remote places we visited, but often Starbuck's was our go-to for good WiFi.  This year, however, we have a much better solution.
We upgraded our cell phone plan with AT&T this year to Unlimited Data with Hotspot Tethering.  What that means is that we can use an unlimited amount of data and tether our computers to it on the unlimited plan. Game changer.  Technically, it throttles after 22GB, but we have yet to see any noticeable slowdowns.  We average 85GB per month between the two of us.
To make sure we have cell signal all the time, we have a WeBoost 4G Booster installed on the van.  That has also been a game changer, as we can usually get 4G anywhere we are, even in remote forests.  Since we installed the booster, we have only been without any kind of signal a couple times, in places where there was no signal to even try to boost.  If you are interested in the booster, this is the exact one we have:  http://mbsy.co/hSvCv?url=https://www.weboost.com/products/drive-4g-x-rv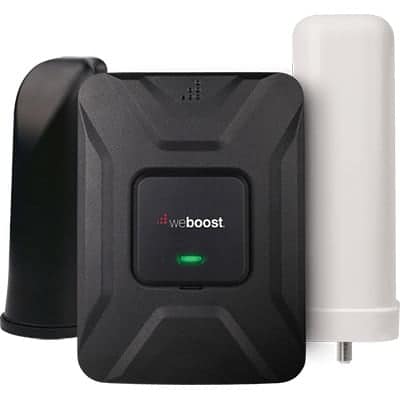 Blogging for Income
Adventure in a Backpack is not one of our current sources of income.  Of course, we do monetize parts of Adventure in a Backpack, but let me just be frank that we don't make a lot of money on this blog.  We have just recently started breaking even on it, after pouring money into it for a few years.  You can make money off of a blog, but there are many downsides to it that we won't go into here.  We don't currently put ads on our blog, as you may notice as you read this.  We do, however, make a bit of income off of YouTube and off of our Affiliate links to various products that we recommend.  That is where we make some money from Adventure in a Backpack, but again, it is simply breaking even at this point.  Perhaps one day I'll be able to update this post and say we are living off of Adventure in a Backpack.  But today is not that day.
My Top Two Tips for Making Money While Traveling
There are so many different paths to success, it's difficult to say how, specifically, you can make it work.  I don't know your work history nor your educational background, so I cannot put together a path to success for you.  If it were as easy as that, everyone would be super successful and we wouldn't need blogs like this, right?  
So, since I can't tell you how to make money on the road, I will instead tell you my best tips for getting started working remotely.  There's only two, so don't get too excited 😉
Number One: Find out what remote work jobs you are qualified for by going to Upwork.com and browsing through the thousands of job posts there.  It's all freelance work and most of it is remote.  I actually use Upwork to find clients for my consulting business pretty regularly, so I can attest that it does work.  It may take some time, but you can find work on there.
Number Two: If you already work in an office in a capacity that could be taken remote, ask!  There is nothing wrong with expressing interest in working remotely to your boss by simply starting that conversation.  Maybe it will work, maybe it won't, but it definitely won't work if you never ask.
Get Started
Now that you have my only two tips for working remotely, the only thing to do is to do something.  Get started and see what works for you.  There is truly no other way to do anything than to start at the beginning.  If you are looking for remote work or looking to make money while traveling, you'll need to start with your skills and work from there.  
I wish I could put a tried and true path to success together, but we all know that the same path won't work for everyone.  All I can do is offer support and advice where I can, so feel free to ask any questions you may have for me in the comments below!