We get asked frequently how we find free camping and boondocking campsites. Finding free campsites takes just a little bit of work and a little bit of knowledge. Here are our 6 easy steps to finding free camping in the United States.
Want to watch over my shoulder to find free campsites? Click the video below!
START WITH YOUR DESTINATION
Of course, the first part of finding a free campsite is to determine in what area you want to camp. A general area is best to start with since you may not be able to find a free campsite in the exact area you are visiting. The campsites that we typically find for free are boondocking campsites, which means they have no amenities, so planning the trip around your restocking is key.
BEST APPS FOR FINDING FREE CAMPSITES
We always start with Freecampsites.net when looking for boondocking campsites. While this website is good for getting a feel for an area's offerings, be careful to read the reviews and look at the dates of the updates on posts as the website is known to have bad information occasionally. It is fully supported by user submitted campsites, which are not always accurate. If we do not find viable options on freecampsites.net, our second go-to app is iOverlander, which offers a variety of services including free and paid camping options as well as water and dump stations. There are other websites that have free campsites listed, such as Campendium, but typically if we do not find any viable options on Freecampsites.net or iOverlander, we will just move on to step three, knowing that the liklihood of finding a campsite for free will be slim. Our Free Campsite in Paint Creek Tennessee: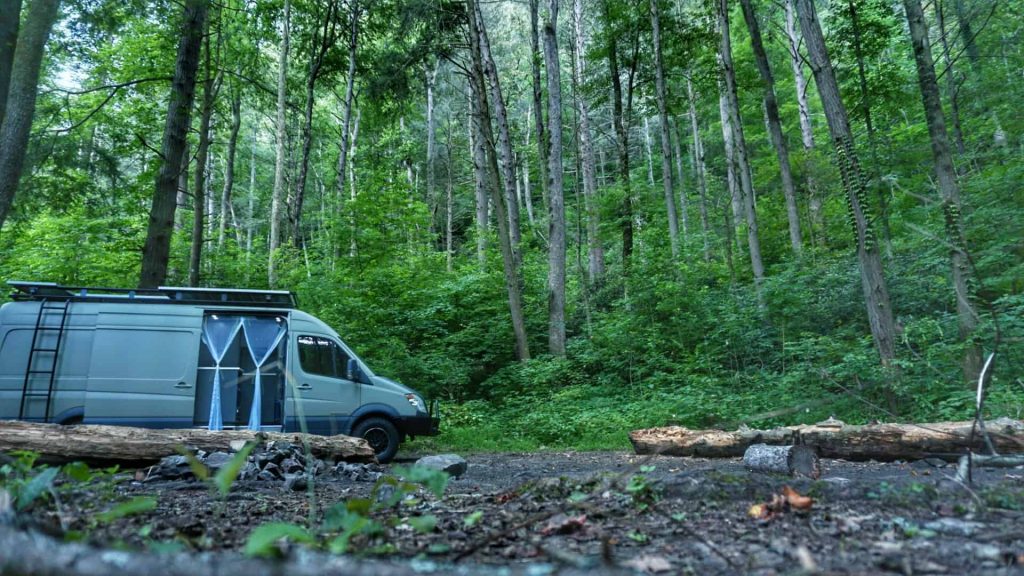 SCOPE THE AERIAL VIEW
This is a trick that we learned the hard way whie we were in our previous Backpack (our 40-foot Class A Motorhome). Checking the aerial or satellite view of an area provides invaluable information on conditions of the place in which you are looking for free camping. Using Google Earth, we look for road conditions, zoom in as far as possible and see what obstacles may be present, and we also look for potential exploration opportunities.
GET OUT AND CHECK IT OUT
While apps and satellite views can provide a ton of information, ultimately you'll have to go out to the potential campsite and check it out for yourself. As you can see in the video above, some campsites that are listed on these free camping webistes tend to get trashed out or used improperly. If you find that to be the case, check your options out. If the campsite has some trash but is not completely unsafe, we encourage you to bring a trash bag and gloves to pick up the trash and enjoy the campsite
CHECK FOR OTHER FREE CAMPSITES IN THE AREA
Often when a campsite is on National Forest or BLM (Bureau of Land Management) Land, there will be more than one in the area. If the first one is trashed out too badly to clean up, use the Public Lands App (IOS or Google Play) to determine what type of land you are on. This app is not free, it is $3.99 on iTunes and $2.99 on Google Play. It is worth the money in our opinion) Unless otherwise stated, and it's always good to check the specific area you are in, National Forest land and BLM land is open to dispersed camping (camping outside of established campgrounds). So if you are on BLM land or National Forest land, you will generally be okay with any campsite you find. Again, it's always best to check local ordinances. Our beautiful boondocking campsite near Great Sand Dunes National Park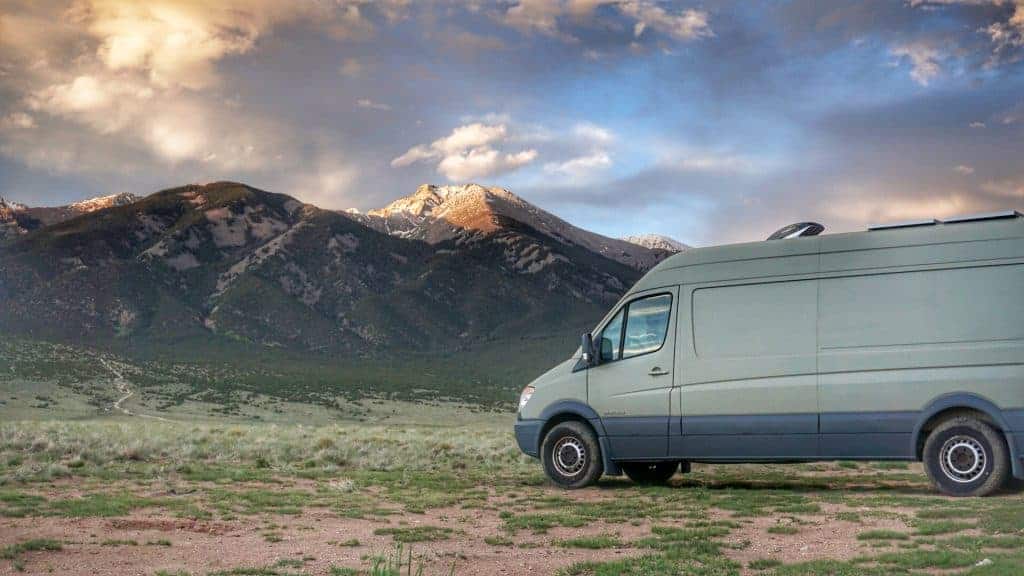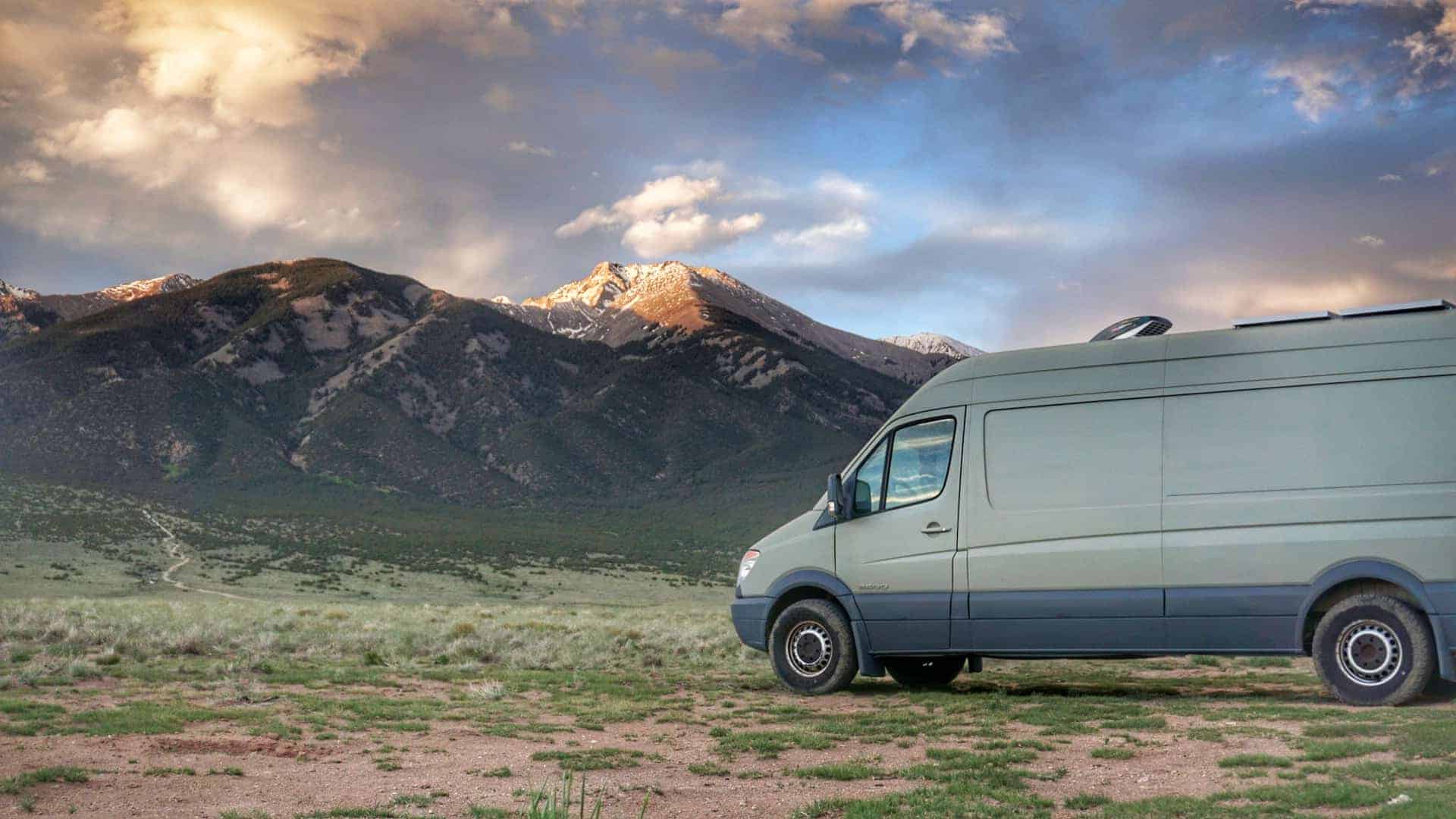 FIND FREE CAMPSITES NOT LISTED
The last ditch effort, and the step we often use to find our best free campsites, is to hop back into the satellite view and look around the area for potential campsites. When I say look for potential campsites, you're literally looking for clearings in the satellite image that might be good for camping. This is the least reliable way to find campsites, but often yields the most fruitful campsites. Using this method is how we found this amazing campsite near Denali National Park in Alaska.
TAKE CARE OF OUR PUBLIC LANDS
These public lands are available for all of us to enjoy, and we'd like to keep it that way. Please be respectful of these campsites and make sure you pack it out. Better yet, we encourage you to carry a trash bag and a pair of gloves and leave the campsites you find better than how you found them. Take a few minutes to pick up trash and pay for your free campsite in a little help to nature!