Affiliate Disclaimer: As an Amazon Associate, EXPLORIST.life earns from qualifying purchases..
EARLY ADVENTURE IN A BACKPACK
Adventure in a Backpack started back in 2011 on a 3 day backpacking trip around eagle rock loop near Mena, Arkansas.  We wanted to start a blog to 'metaphorically' bring our family and close friends with us on our adventures as if they were 'in our backpack'.  Very metaphorical.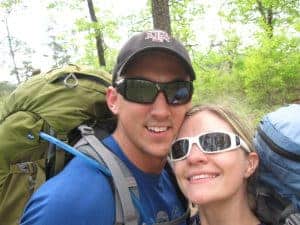 FAST FORWARD SEVEN YEARS
Seven years and 120,000 followers later, we were having…growing pains.  Day by day, we liked the name Adventure in a Backpack less and less.  It was too metaphorical.  It was hard to say.  The instagram handle @Adventure_in_a_backpack was a pain to exchange with curious individuals.
…and more importantly…
Contrary to the near daily inquiries, we aren't a backpack company.
WE AREN'T REALLY BACKPACKERS…
Sure backpacking is how we got our name initially, we haven't been on a backpacking trip in…admittedly too long.  One of our dogs is 11 years old now and doesn't like to walk more than, well, as far as he wants, which makes overnights in the back country less than pleasant for us, and honestly, dangerous for him.
Sure, we still have big aspirations of hiking the PCT, the AT, the Haute Route. But what we do is simply broader than backpacking.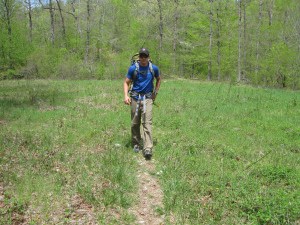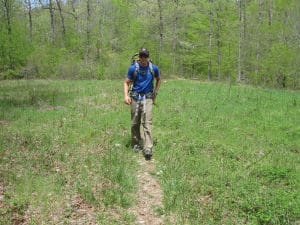 WHAT ABOUT VANLIFE?
Guys…gals… let's get this straight.  We aren't van lifers. We never have been van lifers Living in a van is simply convenient for our lifestyle of wanting to be as close to all of our adventures as we can, and we definitely won't always be in a van.  We may move back into a house. We may hostel hop for a half year in a developing country. We may move onto a boat. We aren't van lifers.
WE ARE EXPLORISTS
and we live an EXPLORIST.life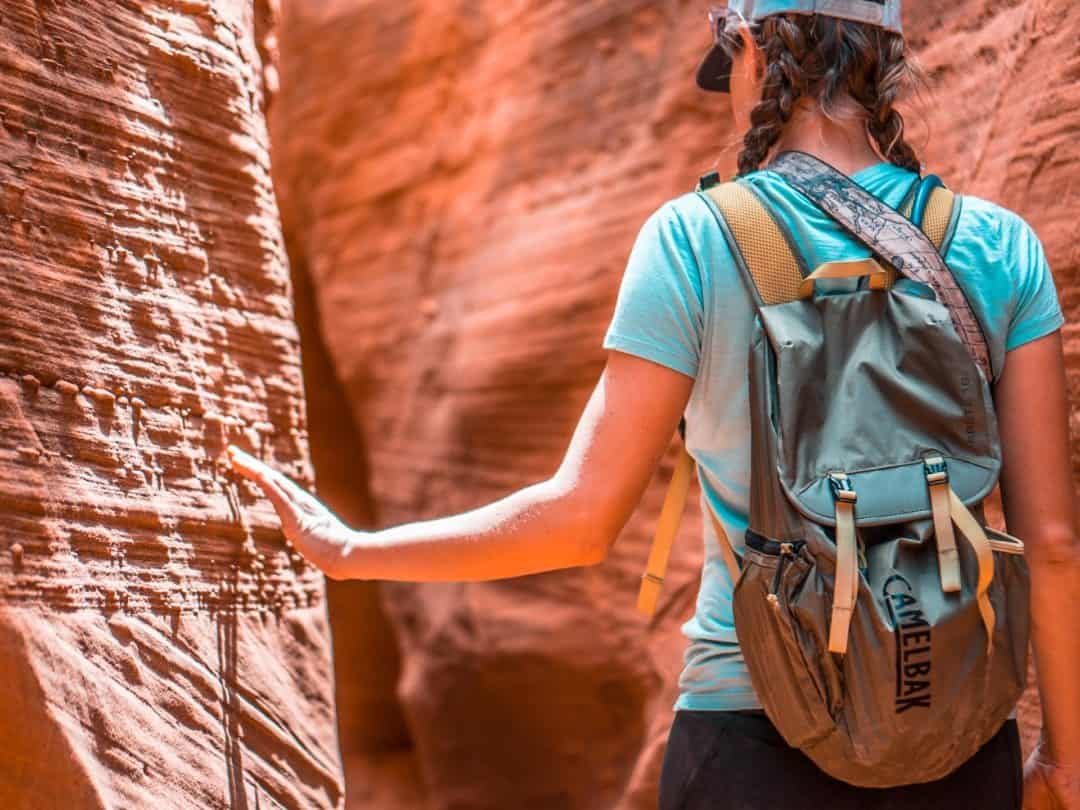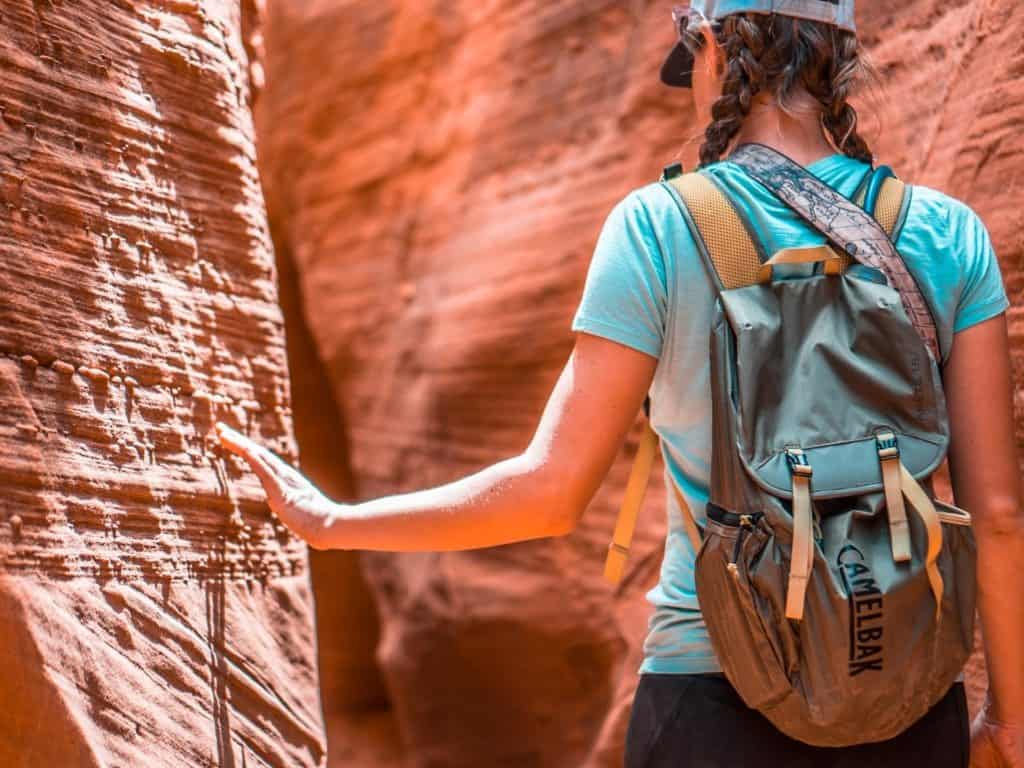 LET'S DIVE DEEPER
Over the last 7 years, we've put out nearly 200 blog posts, we've made nearly 200 youtube videos, and we've created nearly 523 posts on Instagram.  This means we've gathered an IMMENSE amount of insight as to what YOU, our audience, want to see. Overwhelmingly, collectively, you want to see:
How to make money on the road
How to build a campervan

More specifically, how to install solar
Gear reviews about specific products

Where to go for camping
"Insert activity here" "Insert skill level" "Insert location"

Best beginner mountain biking in Moab.
Easy Joshua Tree Bouldering
Kayaking in Glacier National Park
So, going forward… you're going to see a LOT more of that. We want to create the content that you enjoy seeing! It's more fun that way, for everyone.
SO WHAT'S NEW?
We fell into a bad habit of creating content at a rate we couldn't keep up with and you complained.  We heard you.  We needed less fluff in our content.
GUYS…GALS…WE NEED TO SHARE THE STUFF YOU ACTUALLY WANT TO SEE.
Seems like a no brainer, right?
HOW TO CREATE A MOBILE INCOME
We've put out a few posts on how we make money, but we've never TAUGHT how YOU could make an income on the road.  And that's exactly where our focus is going to shift soon. VERY soon. Actually, you can start now with that.  Steph has already started writing and her first eBook about Making Money as a Digital Nomad is ready to go.  Enter your email in the banner below, and we will send it over.  PLUS, she's got 20+ business tips (short articles, really…  and they are REALLY good. -Nate) normally reserved for her consulting clients that she'll send out over email over the next few months.
You don't want to miss out on this. Put in your email and name below and get access to this FREE ebook, and be put on Steph's money-related email list.
DIY CAMPERVAN BUILD
We are going to be ramping up with more DIY campervan content.  Specifically in the solar realm.  It's not ready yet, but we are developing the ULTIMATE "How to design your own solar setup" that's going to be really good, if I do say so myself.  
It's up to 20 pages and 4,000 words so far, and there's lots to go.  There is nothing like it on the market that teaches solar in an easy-to-understand fashion without too much of the technical mumbo jumbo.  We will be covering: How to size your system, How to determine necessary battery capacity, how to size your solar array to properly charge batteries, how to size a charge controller to your panels and SO much more.  More about that soon.
We've COMPLETELY reorganized our DIY Campervan Build section.  Check out the menu at the top of the page, and browse around.  We think that the new organization structure will help you find what you need about DIY van building MUCH faster.
WHAT'S NEXT?
The Next Step is going to be making sure you are following along on all of our social channels.  Each channel has unique content.
EMAIL LIST
This is the distribution hub for ALL of our content.  Subscribing for this email list is essentially subscribing to ALL of EXPLORIST.life.  If you are signed up for our general newsletter, you will receive an email every week (or every other week) with EVERYTHING we've been up to.  If you don't like juggling different social channels and just want a compilation newsletter with links to the associated content, this is for you.  Sign up for that list below:
YOUTUBE
This is where you will find build-guides, tutorials, how-to's.  Our stats have shown that our Youtube fanbase wants to LEARN NEW THINGS and we love to teach, so this will be the platform for that.
EXPLORIST.life on YOUTUBE
INSTAGRAM, IG STORIES & IGTV
Instagram is all about the visuals.  When we click into Instagram, we just want to see pretty stuff.  This is where you can see some of our best pictures.
We LOVE instagram stories.  This is where you can see more candid, behind the scenes, day-to-day happenings.
IGTV.  This is a new one.  It hasn't been live for very long.  We are going to start putting out best adventure travel videos here.
PATREON
We've been asked on a regular basis to start a Patreon account, and we just haven't been ready yet. We still aren't quite there yet, but we are ready to start taking wait list names. If you're interested in supporting our videos and getting access to exclusive adventure travel videos, click More Info below.

FACEBOOK
On our Facebook business page, you'll find a feed of our newest blog posts as well as photos shared from Instagram. Now, that doesn't mean that you don't need to follow us on Instagram, because we won't be posting IGTV videos or Instagram Stories to Facebook. But if you generally prefer to stay on Facebook, you'll still have great content to consume.
Additionally on Facebook, we have TWO new private groups!
DIY CAMPER VAN CREW
The DIY Camper Van Crew Facebook group is a private group run by me – Nate – and is focused around the build and informational topics of DIY Campers. This isn't limited to vans, though. If you have a camper, trailer, motorhome, Jeep, truck, car, whatever… and you just want to learn more about the build specifics that apply to you, come join! This is an informational and supportive group and we don't tolerate jerks.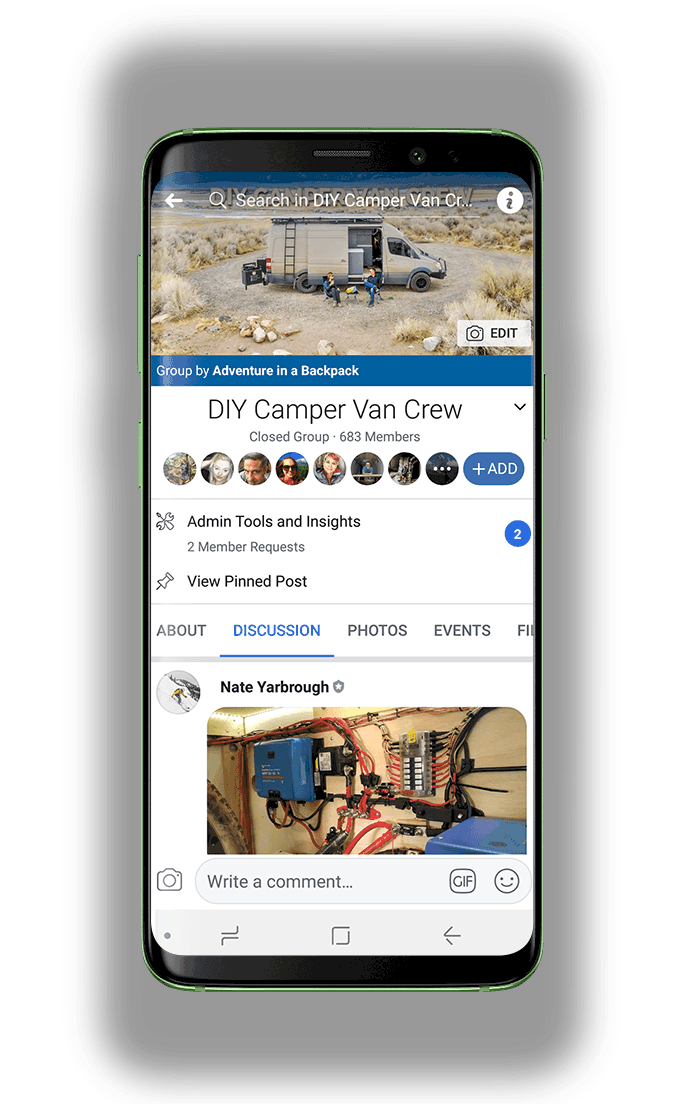 DIY Campervan Crew
Not just for Camper Vans.  Overland Trailers, RV's, Truck Campers, Whatever you use for adventure travel.  Join our Exclusive community.
THE UNBOUND EXPLORIST
The Unbound Explorist is Steph's new group. This is where she will be talking about all things money and business related, from money saving tips while traveling to how to start a new business that you can take on the road with you. She's giving actionable steps to creating an unbound income so you can break away from the chains of society and live your later life today. Sound like useful info? We thought so. Come join the group!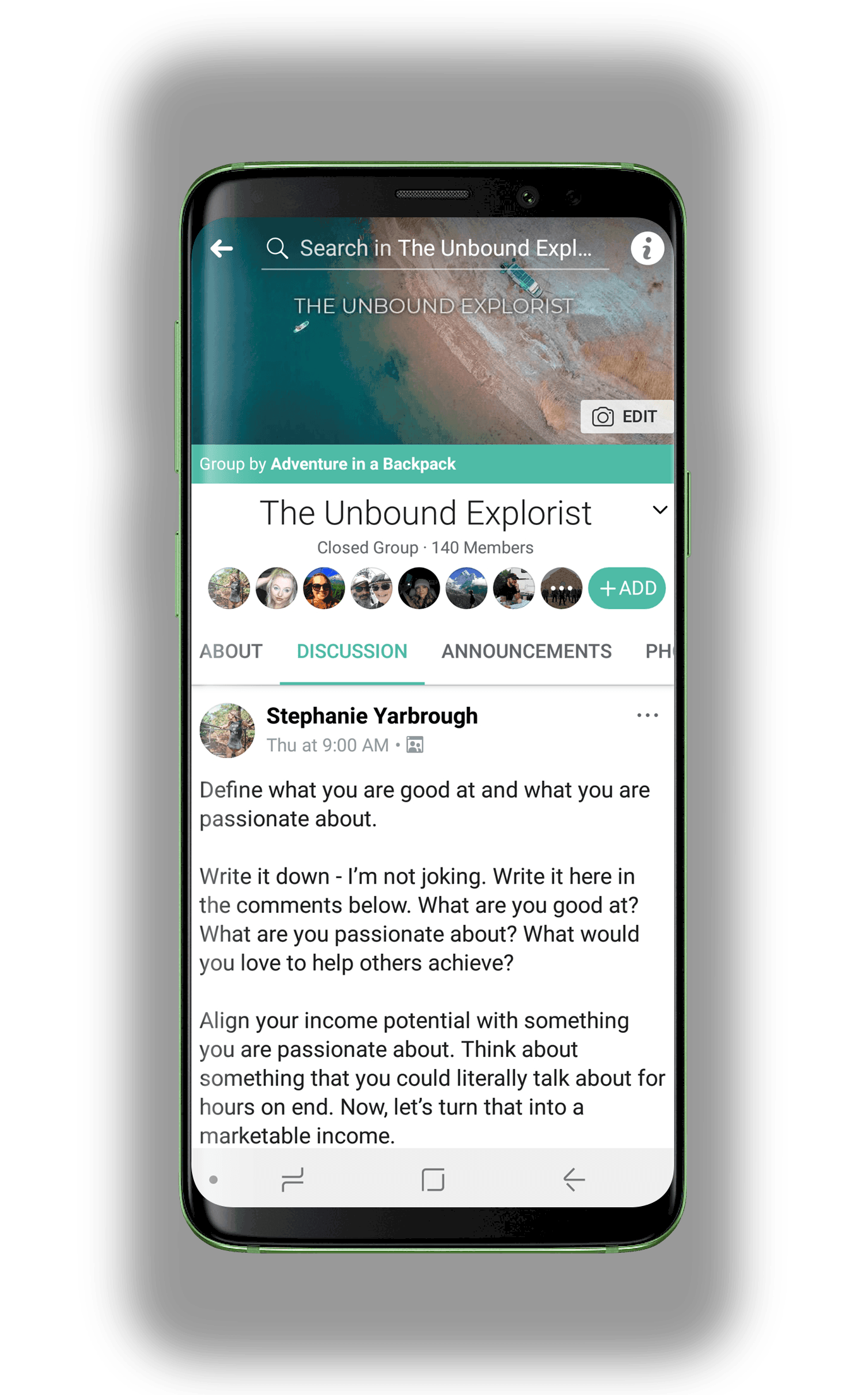 The Unbound Explorist
The Unbound Explorist is your hub for learning how to start your own business you can run from wherever you want to be.  This is all about creating an income unbound by location and societal norms.