Choosing the right campervan stove for your conversion is a tough decision. When we chose our Dometic Origo 3000 2 burner alcohol stove, there were several considerations for us. After using this alcohol stove for the past 9 months, we've found a few things we love and hate about it.
WHY WE CHOSE THIS CAMPERVAN STOVE
The biggest consideration for us when looking at different options for campervan stoves was space. Counter space is at a premium in a van, so we didn't want to take up a lot of space with a stove like a drop-in stove.
After tons of research online and considering the options available, we decided to go with the Dometic Origo 3000 2-Burner Alcohol Stove. This stainless steel, portable alcohol burning stove is our primary cooking method in our van.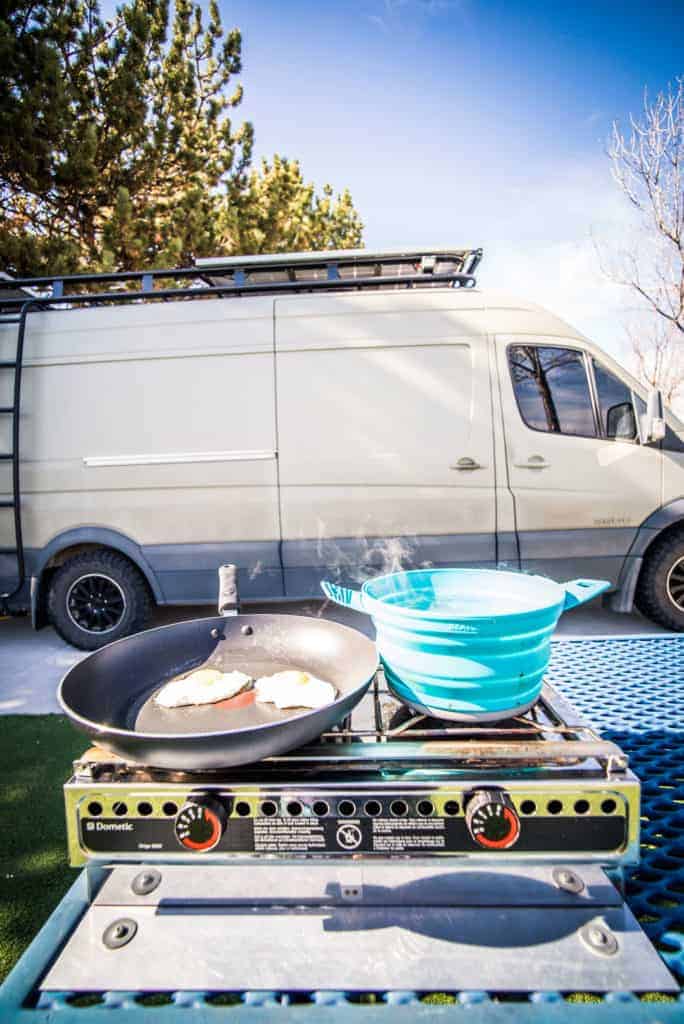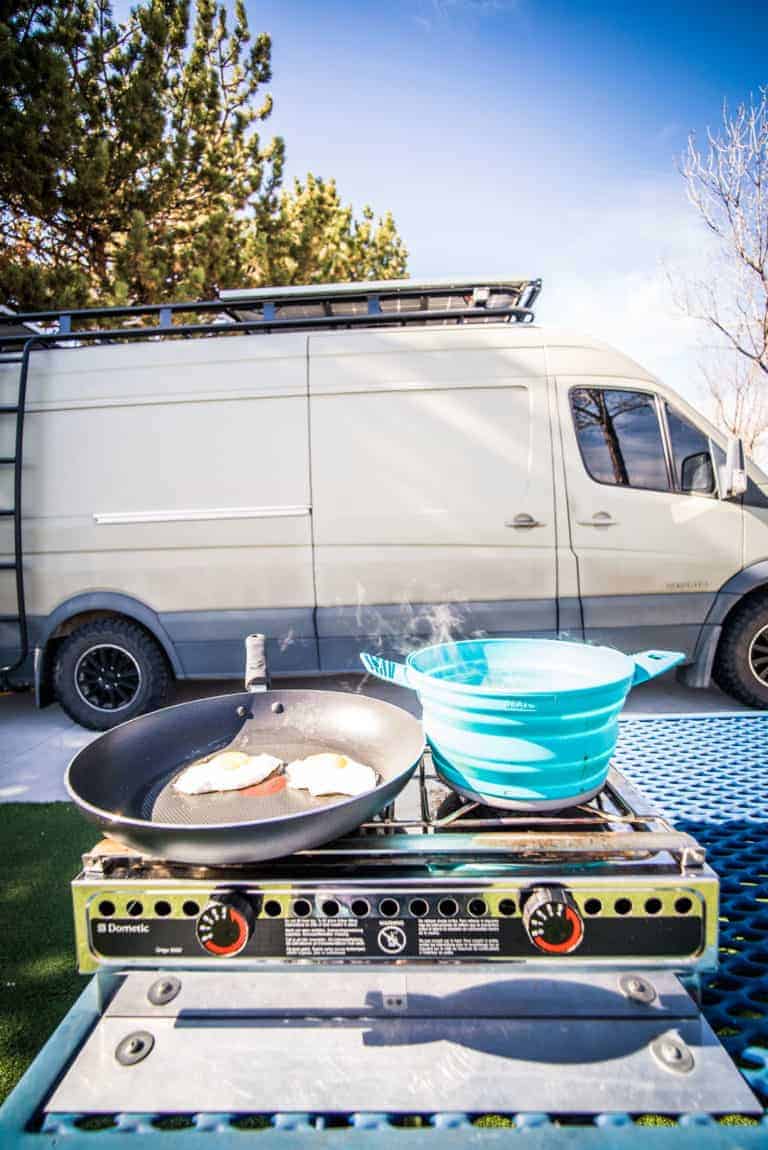 PROS OF THE DOMETIC ORIGO 3000
Some of the features that we love about this campervan stove are:
It's compact at about 18" long x 10" wide x 5" tall
It's portable so we can store it in a drawer and take it outside when the weather is nice
There are no pressurized containers (like propane tanks), so it doesn't need a vented cabinet and we don't have to store/carry extra tanks. The fuel is all stored in the containers inside the stove
There are very few moving parts, which means there are less things to break
Fuel is easy to come by – denatured alcohol is available at any hardware store and even at Walmart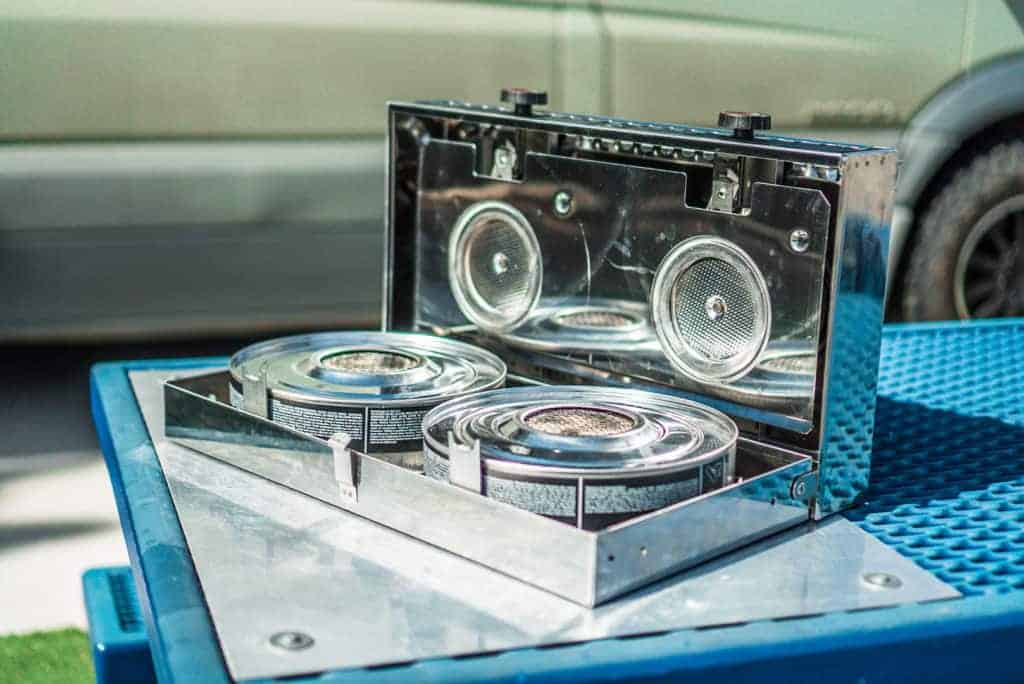 CONS OF THE DOMETIC ORIGO 3000
On the flip side, there are some things we really aren't fond of on this campervan stove:
It doesn't cook as hot as propane, so boiling water takes longer and it doesn't hold a flame as well in the wind
There is no fuel gauge: when the fuel is gone, you're done cooking!
It isn't the easiest to refill the fuel canisters, and sometimes we spill alcohol while refilling
It definitely is pricey at about $338 when we purchased ours. They aren't as readily available in the US, which means that prices are higher.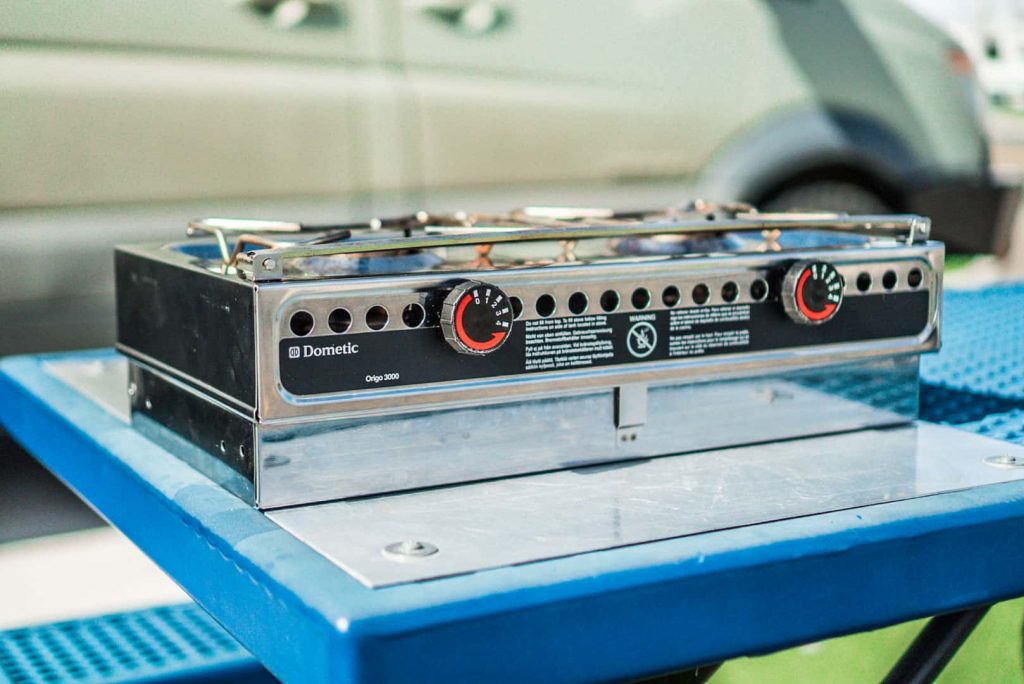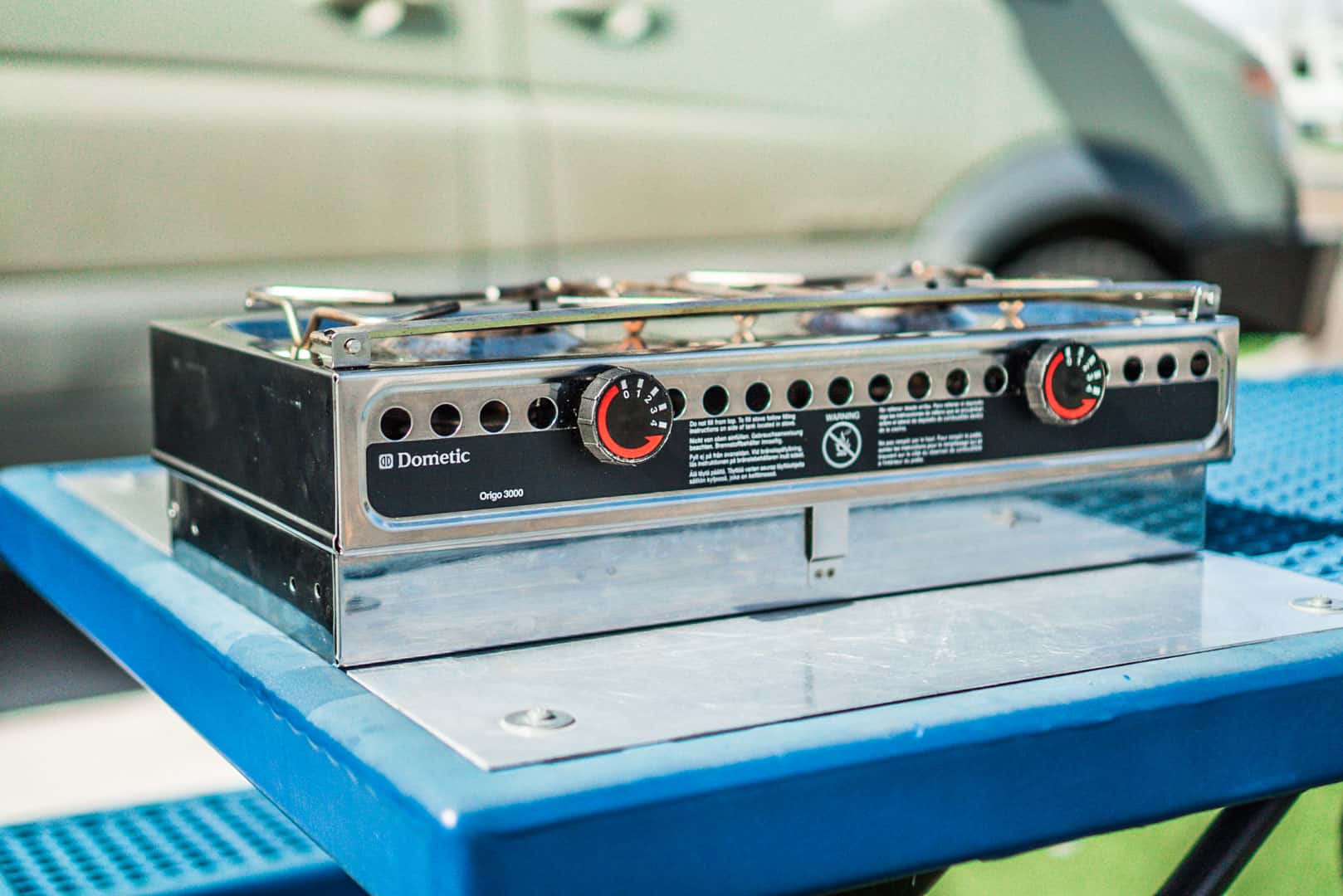 OVERALL THOUGHTS OF THE DOMETIC ORIGO 3000
All in all, we're pretty happy with this campervan stove. The pros outweigh the cons, and I'd rate it about a 7.5/10. Given the options on the market right now, I'd still purchase this campervan stove over others.