There is an abundance of BLM land around Moab, so finding a place to park Backpack for this trip was relatively easy. The hard part was picking an area! The spot we ended up in is gorgeous and is just right for our type of camping. Here is where we ended up boondocking in Moab Utah.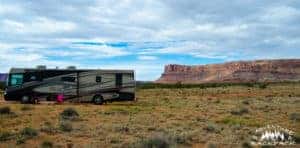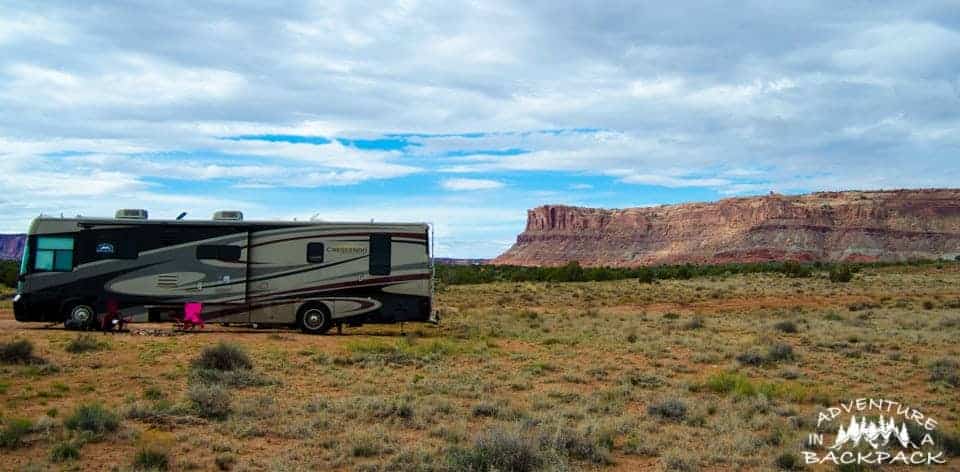 Camping on Willow Springs Road
The spot we chose is about 10 miles northwest of Moab on Willow Springs Road. This road is a popular boondocking site for RVers and campers of all types. Our site is approximately a half mile down the dirt road, but there are campsites all along the road. There are several other large motorhomes camping along this road, as well as travel trailers, fifth wheels, and even tents. Although there are many other campers along the road, it is dispersed enough that we do not feel crowded. We can comfortably let the dogs run around off-leash, and there have been no issues with too much noise from our neighbors. Of course, there are ATVs and dirt bikes going up and down the road all day, so if you are looking for quiet, this is not the place for you. But for us, we enjoy seeing all of the fun activities everyone is doing around us!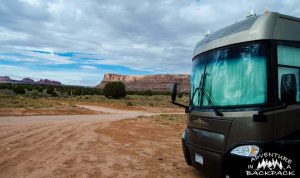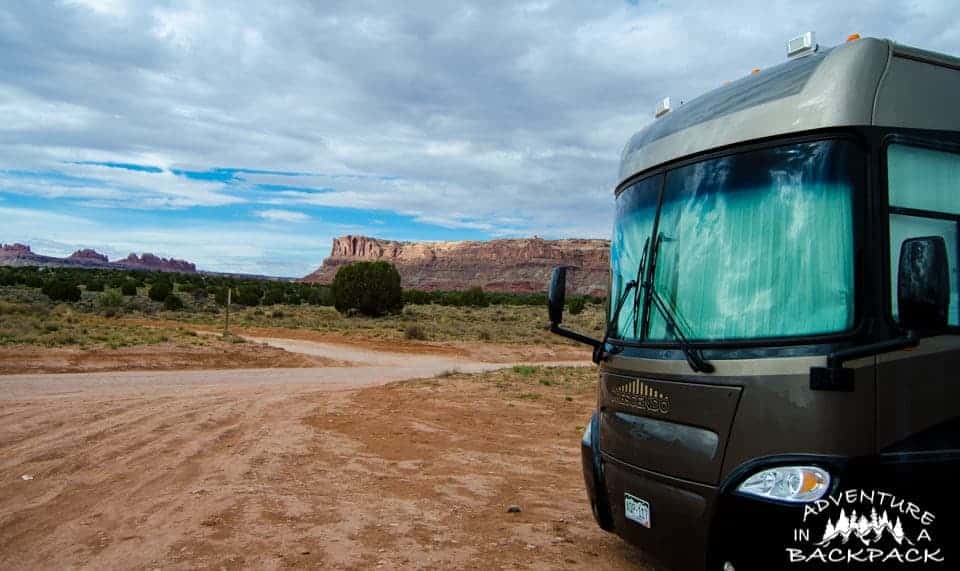 Road Conditions
Willow Springs Road is a packed dirt road that is bumpy, but still passable. We have driven up and down the road several times in Daypack (our Fiat), which has very low clearance, and we have had no issues. Getting Backpack (our RV) into the campsite was no problem either. As you go further down the road, it does get a bit bumpier, and it seems the campsites become more and more geared toward tents after a mile or so. That is as far as we were able to take Daypack, so we can't speak to what is beyond that.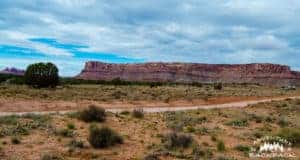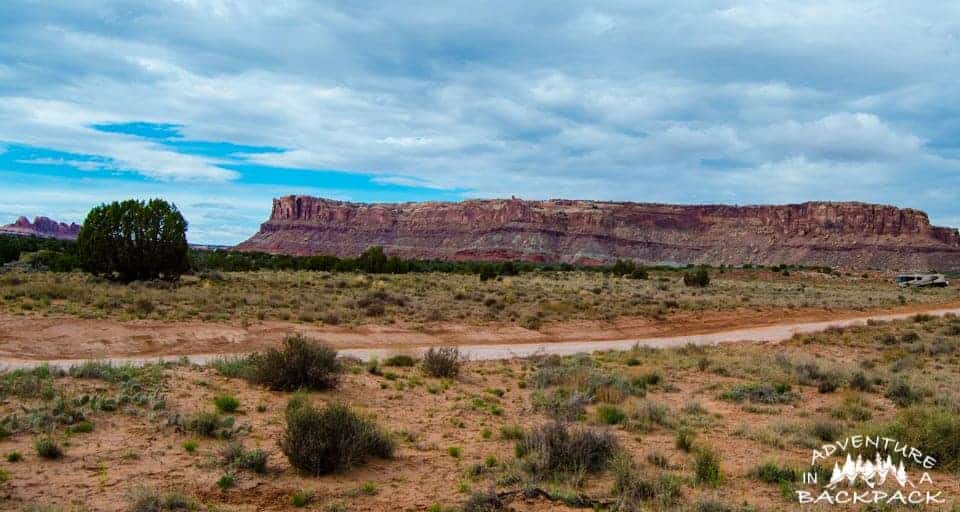 The Campsite
Well, we certainly aren't the type to settle for a lousy campsite, and this one did not disappoint! The site offers gorgeous panoramic views all around. It is a beautiful spot to stay. It is about 10 miles from the town of Moab, so it's in a good, central location for many activities.
There are fire rings as well at each campsite; however, firewood is scarce in this area. We have not been able to build a fire due to the lack of firewood around. If you are set on having a campfire, you can always bring it in from elsewhere.
[GPS Coordinates: 38.697180,-109.687176]