Arriving in Bozeman Montana met us immediately with problems – breaking down in the Home Depot parking lot. Following the breakdown, we battled sub-zero temperatures for a few days, forcing us to forgo skiing. But beautiful Bozeman had a lot to offer in the meantime!
BREAKING DOWN IN BOZEMAN
If you followed along from last week, we faced issues in Bozeman the moment we arrived (if you didn't see it, you can watch here). Breaking down in the parking lot of Home Depot was the first of these. Apart from just breaking down, the sub-zero temperatures made it difficult and uncomfortable to work on the van. However, it did give us a chance to test our Espar D2 Heater in sub-zero temperatures! Silver linings!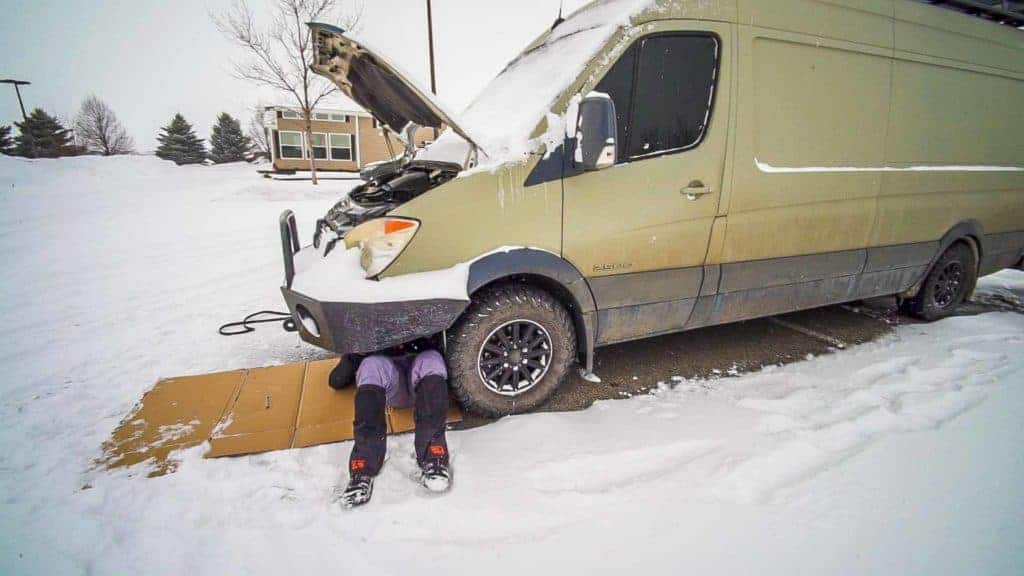 BRIDGER BOWL
Our stop in Bozeman was entirely based on skiing Bridger Bowl. The famous Big Sky Resort is also in Bozeman, just south of town. Although neither Bridger Bowl or Big Sky are on the Mountain Collective Pass that we hold, we couldn't pass up the opportunity to ski in these world-class areas. We chose Bridger Bowl over Big Sky based on accessibility and price. Of course, Big Sky Resort is very well known, but we wanted to check out a lesser-known ski area of Bridger Bowl. And, of course, Bridger Bowl lift tickets were significantly cheaper, so that played a part in our decision!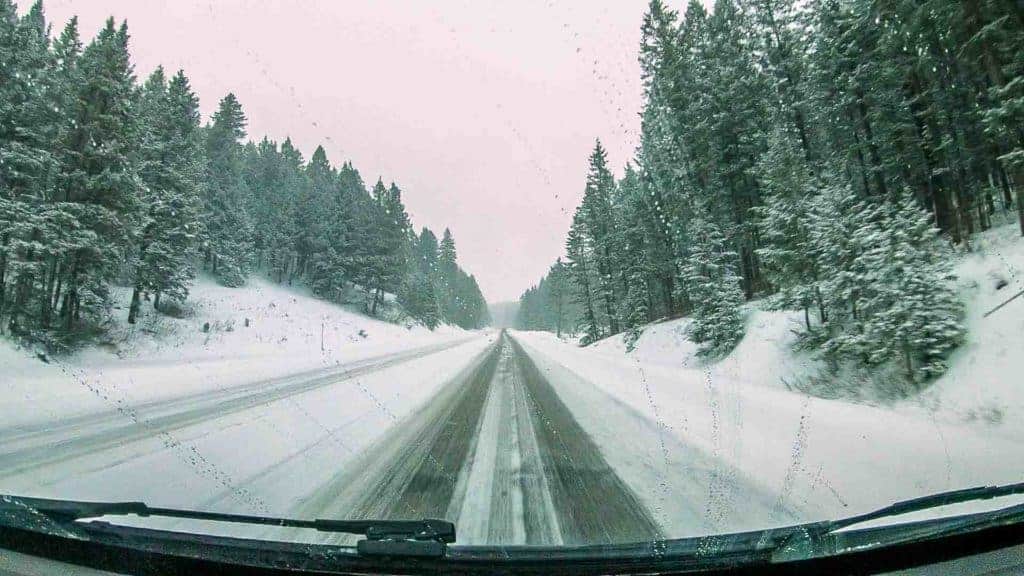 EXPLORING THE TOWN
When temperatures are so low, it makes skiing really uncomfortable, and quite frankly not fun. As we waited out the freeze in hopes of getting to ski at Bridger Bowl, we decided to explore the town of Bozeman a bit more. Even with a population of only about 45,000, Bozeman is the fourth largest city in Montana!
On the recommendation of a reader, we checked out MAP Brewing in town to grab a bite to eat and have a celebratory drink after getting the van back up and running. The beers were flavorful and the portobello panini was possibly the best I've ever had. I'd definitely recommend checking that out if you're in town!
Downtown Bozeman has a cute, small town vibe. Featuring boutique shops, plenty of unique restaurants, and a theater, the main street is very walkable – if it isn't sub-zero out!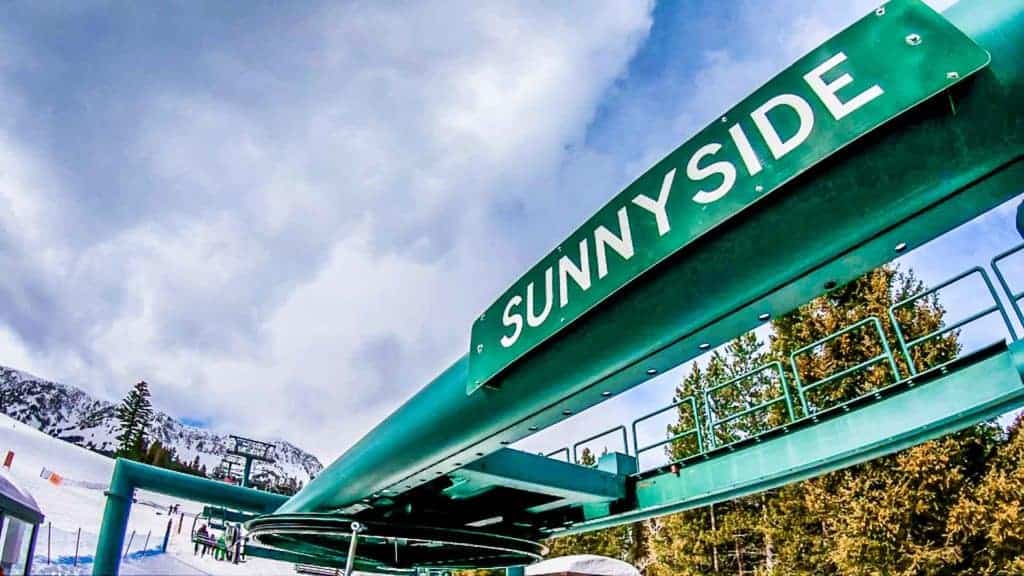 FINALLY SKIING BRIDGER BOWL
It seemed like we had been in Bozeman for eons before finally getting the chance to ski at Bridger Bowl. The skiing, however, was well worth the wait! Pulling into the parking lot early, we secured a great spot to make breakfast and wait for the lifts to open.
Although we had missed the actual snowstorm in Bozeman, the low temps kept the snow from melting during the day. That kept the powder in tact and we were still able to find a few powder stashes off in the trees.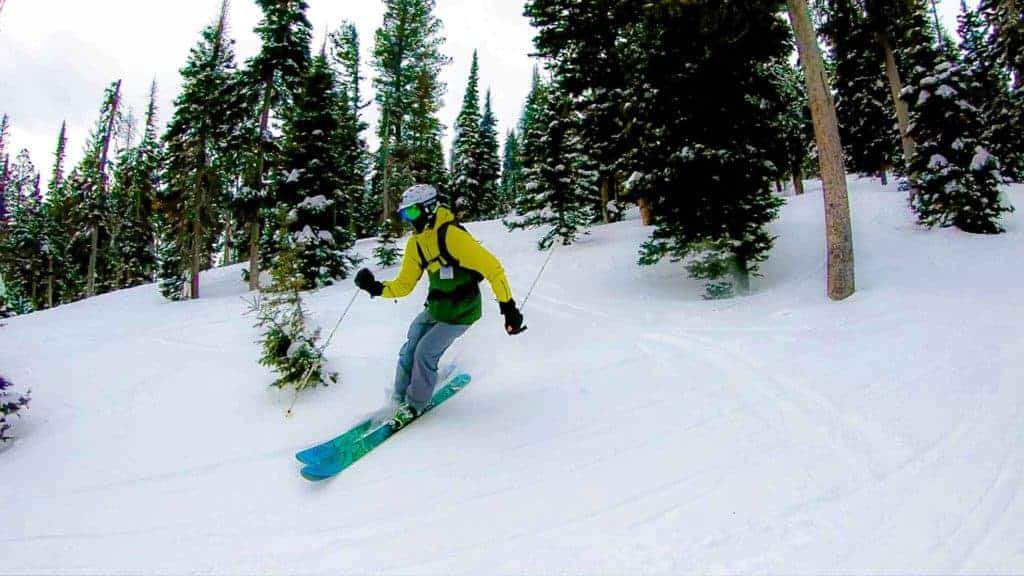 LIFT LINES AT BRIDGER BOWL SKI AREA
One reason we chose Bridger Bowl over Big Sky (aside from price) was that Bridger Bowl is lesser known, and therefore less crowded. Over our two days skiing there, we never had to wait in lift lines at all, even at the base of the mountain (which is typically the most crowded).
The downside of choosing a lesser known, less crowded ski hill is also that there is less funding for the area. That translated into zero high-speed lifts at Bridger Bowl. So whereas we never waited in line for the lifts, the lifts did take a long time to get to the top, exposing us to the cold wind blowing for a longer time. I guess we can chalk that up to the trade-off of having less crowds!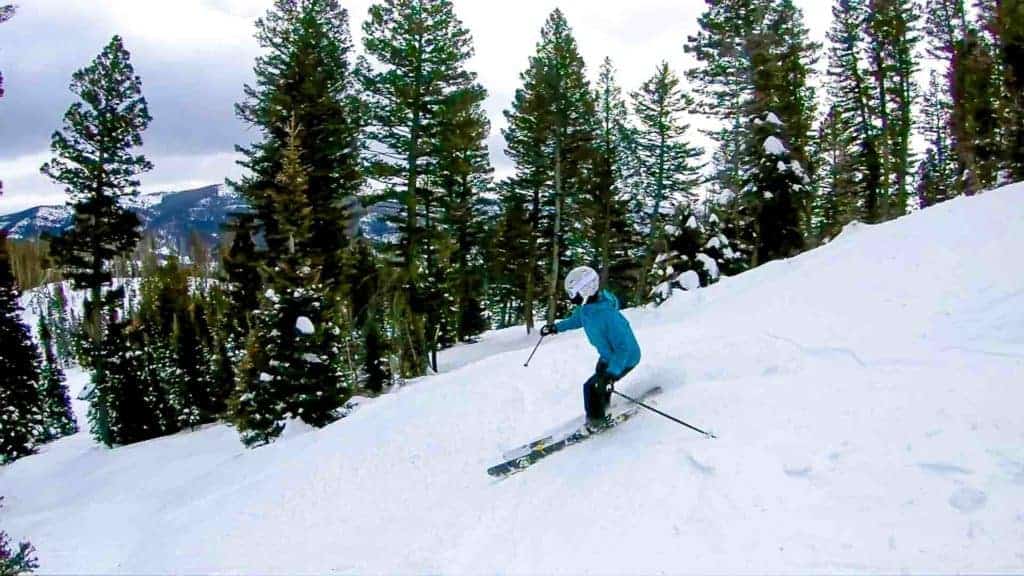 BOZEMAN AND SKIING BRIDGER BOWL
Bridger Bowl Ski Area was a great place to get a feel for that Montana snow and have less crowds to deal with in the meantime. The cute town of Bozeman had a lot to offer to visitors as well, making this trip a real treat. Starting off the visit with a break down is never fun, but we were fortunate to be in a beautiful area with plenty to do while we got ourselves back up and running. Our next stop is Banff, so stay tuned and don't forget to subscribe!