Being on the road full times means that we need to be on top of finding new and creative ways to save money while traveling. When we are in the van on road trips, this means saving money on gas, food, and campgrounds. While we are flying from destination to destination, this means saving money on lodging, food, and transportation.
Ultimately, it comes down to being creative with our money and learning new ways to have a blast while not spending an arm and a leg.
SAVING MONEY ON FUEL
We use Gas Buddy to save a ton of money on fuel. It can be really easy to just stop at the first station we see when we need to fill up. But oftentimes, a cheaper gas station is just around the corner from that easy stop off the highway. It's well worth the effort to save 10-20 cents per gallon just by driving a mile or two out of the way.
To really get the most out of our fuel stops, we start looking for a fuel station at just under a half-tank of fuel. If we wait too long, we'll need fuel regardless of the price. But if we know we are coming up on needing one, we can start looking for the best price sooner.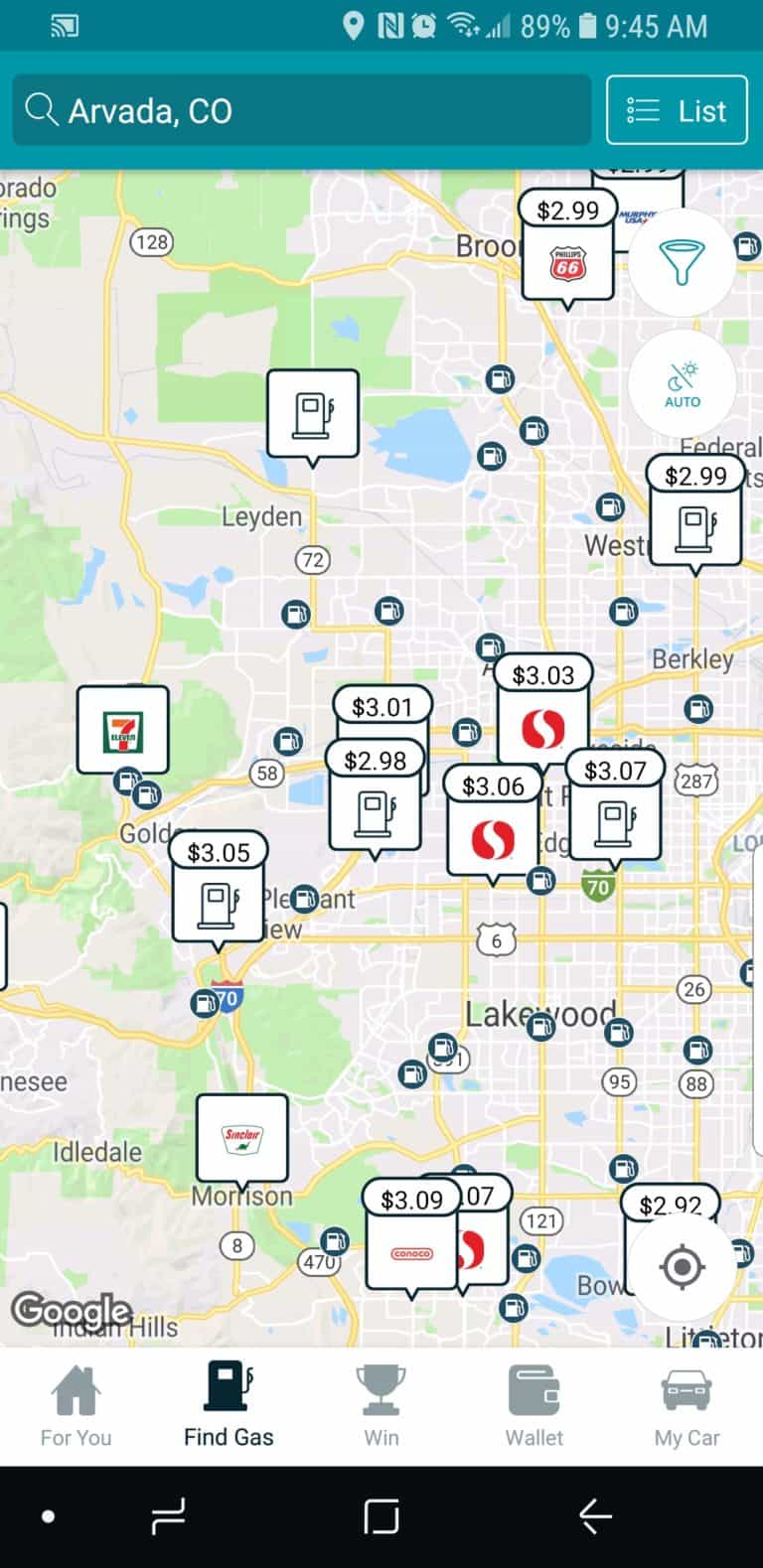 PLAN STOPS IN BIGGER CITIES
In addition to using Gas Buddy to save money on fuel, we also try to fill up any time we are in a bigger city that has a Kroger branded store (such as City Market, Fred Meyer, King Soopers, etc.). Because we use the Kroger shopping card when we buy groceries, we earn fuel points that count as 10, 20, or even 30 cents off per gallon at the pump. That saves a bunch of money over the course of a fill up, so we plan to top off the tank when we find a Kroger branded station.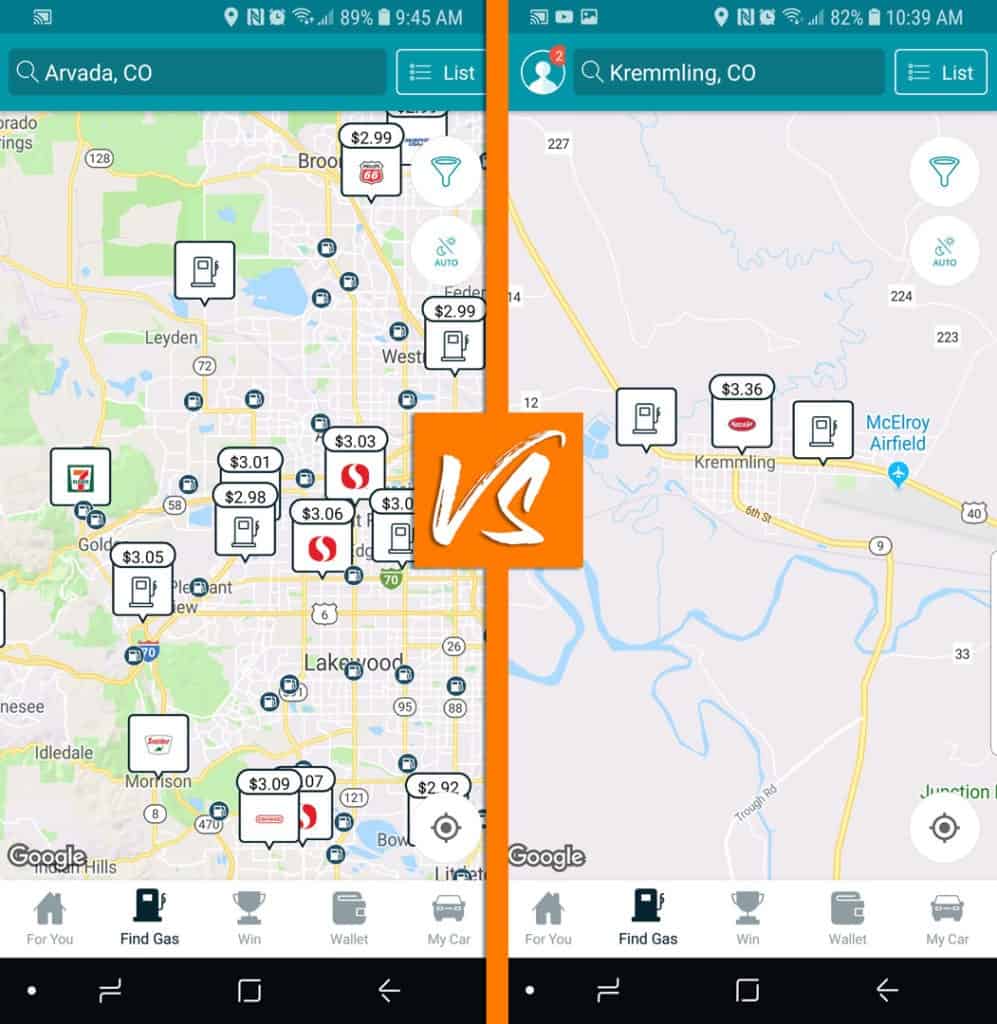 GET CASH BACK ON GROCERIES
Want to get cash back for buying your normal groceries? We use Ibotta every time we shop to get cash back on the things we're already buying. Ibotta is a simple app to use, and you can get 25 cents to several dollars in cash rewards back after you purchase. Simply add your items to your list, then after you've purchased them, snap a picture of your receipt, scan the barcodes of the products that qualify, and submit the receipt. Your money will be in your account within 24 hours (but it's usually faster than that)!
Pro Tip: Double check the barcodes at the store before you buy them to make sure you've gotten the correct item. You can scan the item in the app and it will verify if it is correct.
While you can get cash back via PayPal on Ibotta, we use it solely for Starbucks gift cards. When we work on the road, occasionally we need faster internet speeds, and Starbucks has notoriously fast Wi-Fi. To offset the cost of coffee at Starbucks while we are there, we use our Ibotta cash back to load our Starbucks gift card. Doing this, we haven't paid out of pocket for Starbucks in over 3 years!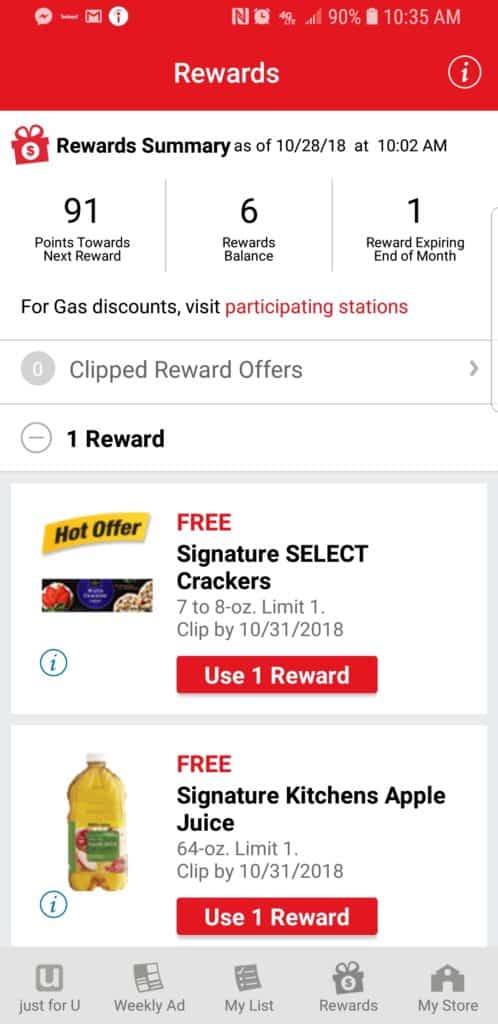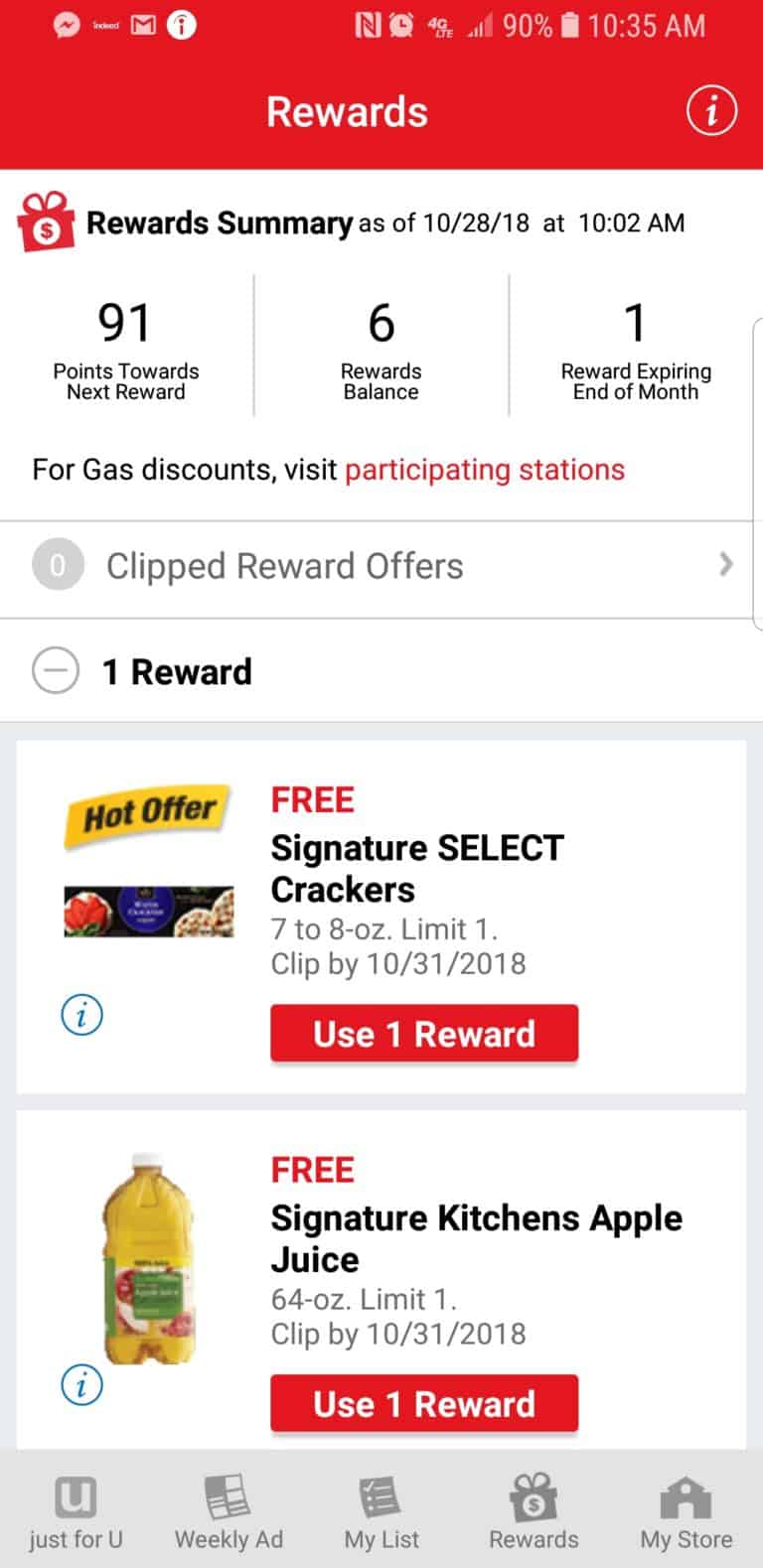 CAMP FOR FREE
We very rarely pay for a campground while we are traveling in the van. Not only does it get expensive fast, campgrounds don't offer the privacy and escape that we truly enjoy while camping. While there is a need every now and then for a campground, paying $20-50 per night adds up fast. So, we avoid that as much as possible.
Instead of paying for campgrounds, we use National Forests and BLM (Bureau of Land Management) public lands to find amazing free camping. Dispersed camping is easiest to find in the western US, but it's possible to find elsewhere as well.
Our favorite app to find free camping recently has been iOverlander. iOverlander shows campsites, rest stops, water fill stations, dump stations, and a bunch more, so be sure to look over the app and familiarize yourself with it. Check out this post on how we find free camping for more detailed info on finding free camping throughout the US.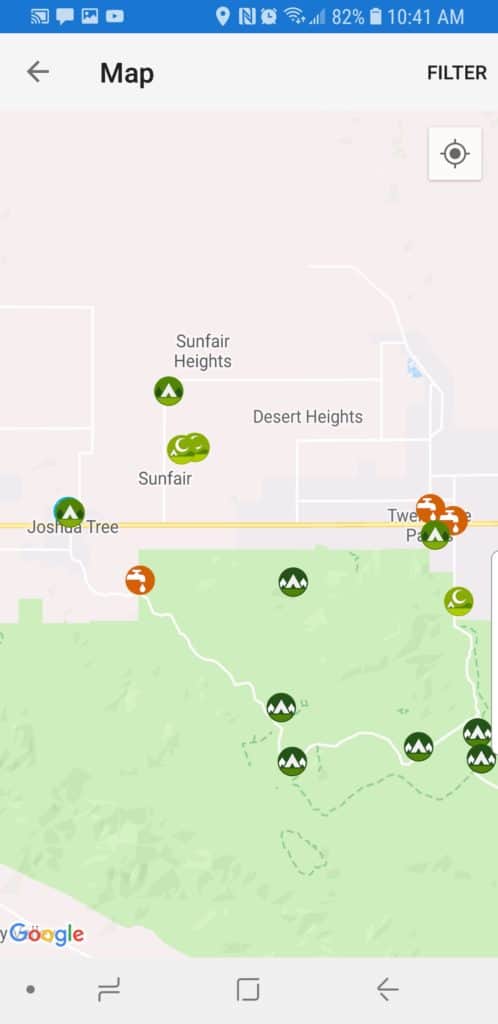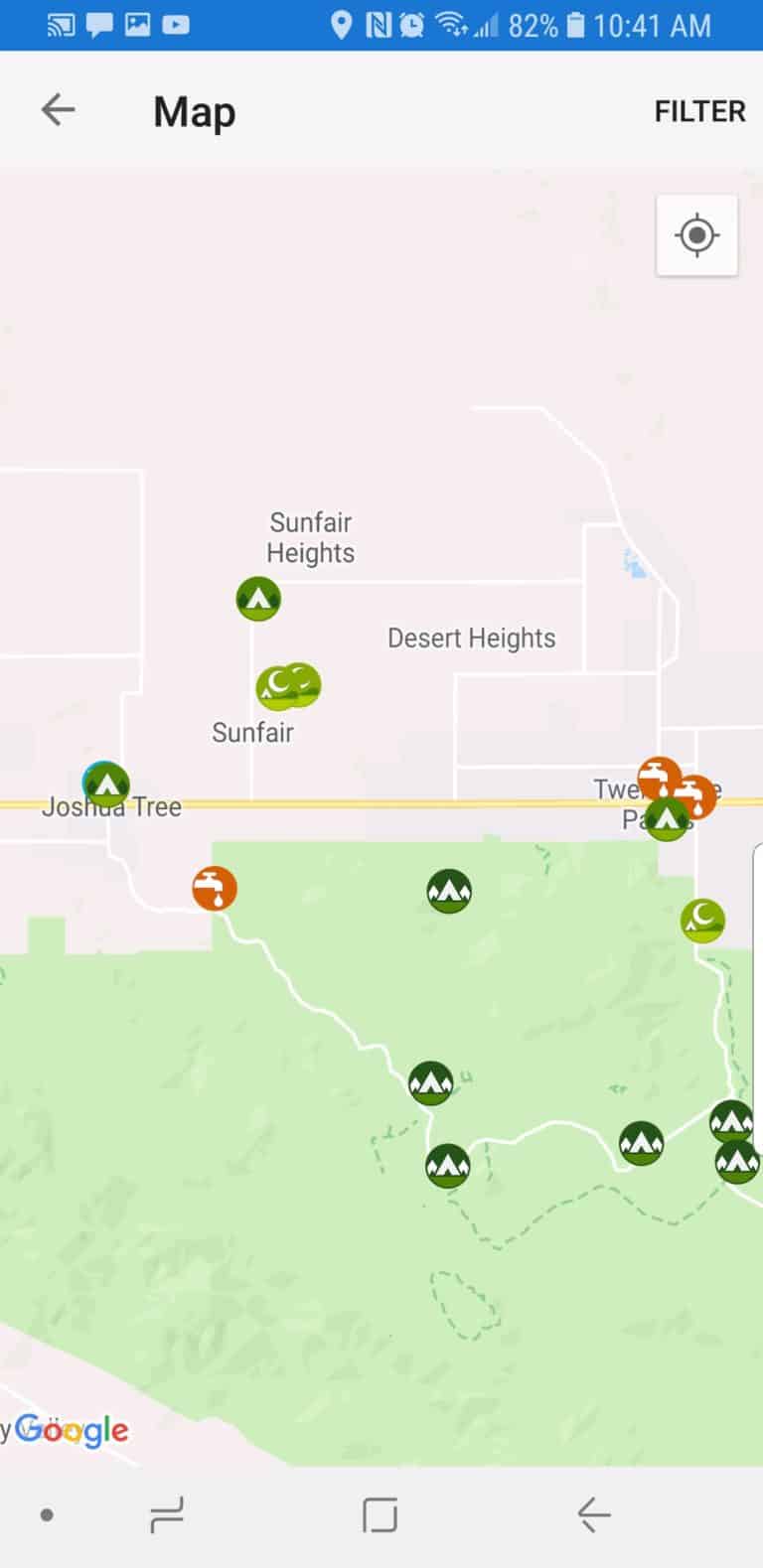 LODGING CONSIDERATIONS
Staying in hotels and resorts is a blast when on vacation, there's no argument from me there. However, hotels and resorts get expensive quickly. When you're traveling frequently, those add up even faster. When we travel outside of places that we don't have our van with us, we have to find other ways to save money on lodging.
One of our favorite ways to save money on lodging is using AirBnB. I'm sure you've heard of AirBnB, but if you haven't, be sure to visit their site and peruse the fun lodging options available. Not only does AirBnB offer unique lodging options in local areas, it also opens the availability to meet locals and save some cash.
Two big considerations for us to save money when traveling are pet fees (when our dogs come with us) and eating. AirBnB offers the ability to have a full kitchen or kitchenette so we can cook rather than eat out at every meal. Eating at a restaurant at every meal adds up fast! Additionally, we always search for pet friendly AirBnB options that have low or no pet fees. This saves a ton as the majority of pet friendly hotels charge an arm and a leg for non-refundable pet fees!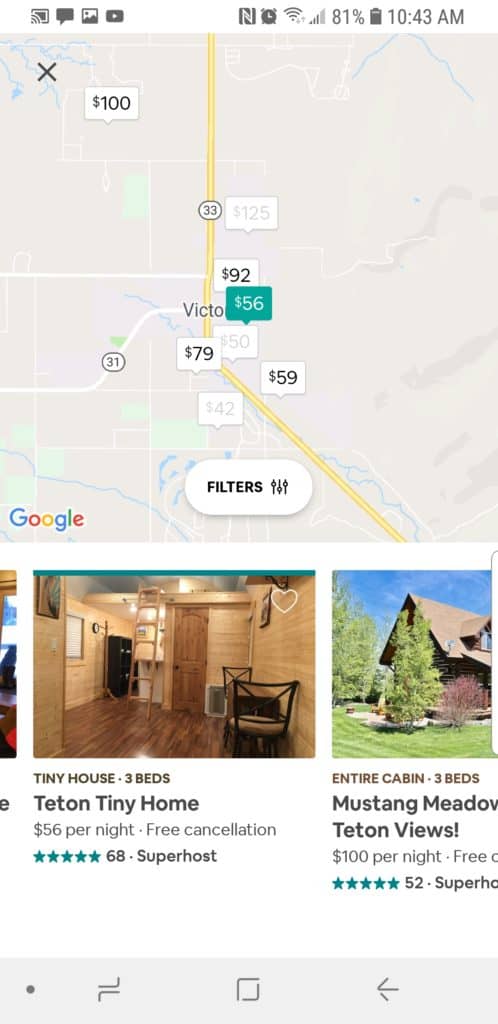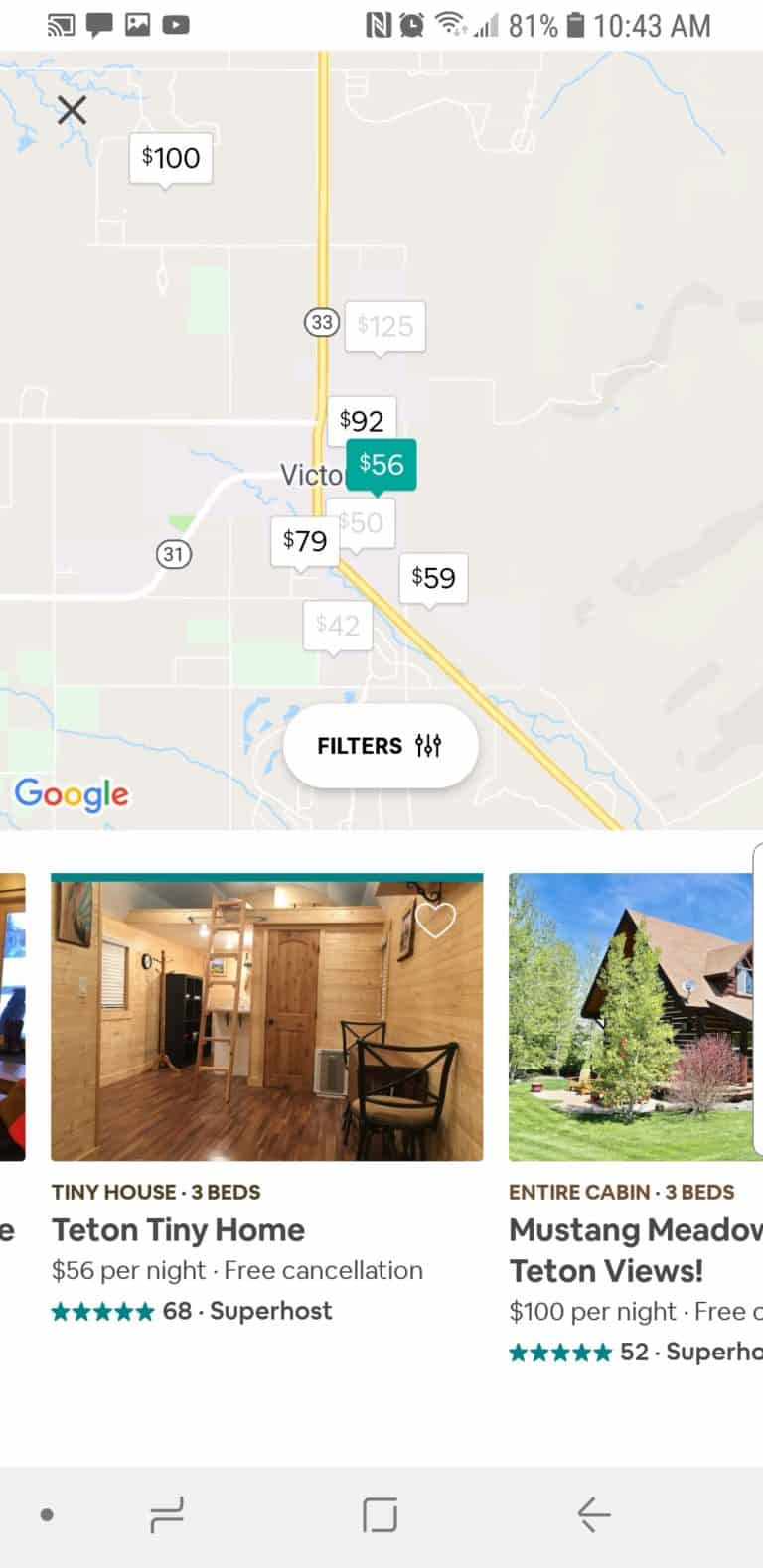 CHEAP HOTELS IN A HURRY
If we need a hotel in a hurry and aren't too concerned about amenities, we'll also use Hotwire's Hot Rate selector, which allows you to get a low rate at an undisclosed hotel (undisclosed until you make the purchase). You can set your minimum star rating and even read some reviews of the hotel, so you won't end up at a dump of a hotel. We use this app for last minute hotels when we are traveling and didn't book in advance.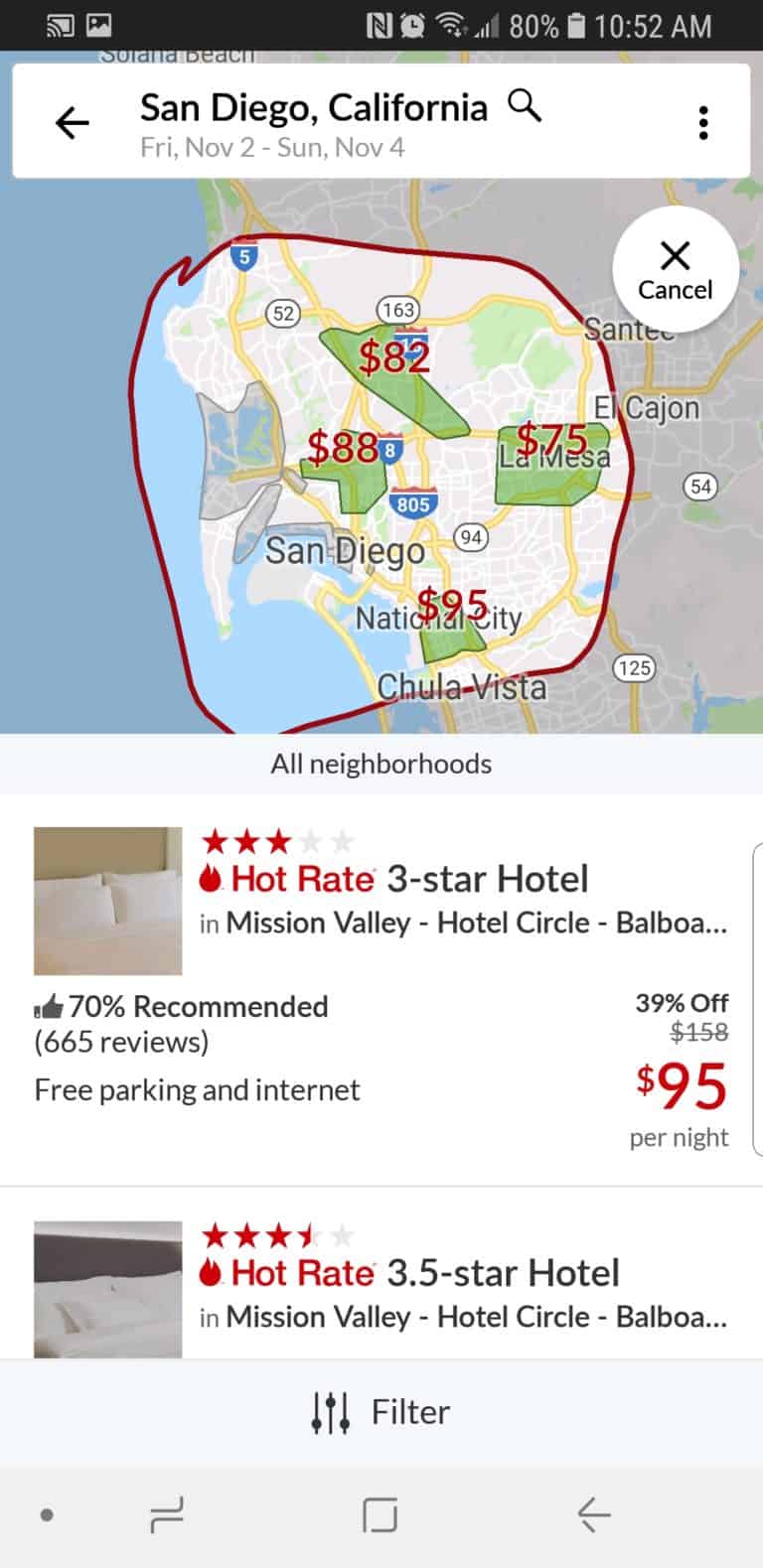 SAVING MONEY ON FOOD WHILE TRAVELING
Eating at restaurants at every meal adds up. To save money when we travel, we try to plan meals much more carefully so we don't end up being forced to eat at an expensive restaurant just because we are starving. When we do decide to eat at a restaurant, we use the Yelp app to learn about fun local restaurants that won't break the bank. You can sort by price ranges, so we set our desired price range and see what is in the area that looks delicious.
If we are staying at a place that has a kitchen, we'll use the kitchen to cook meals as frequently as possible. Breakfast is an important meal to kickstart the day, so we'll stock up the kitchen on local fresh food and make sure we have a good breakfast before we start out. We also visit local grocery stores and make sure we have snacks with us for our day.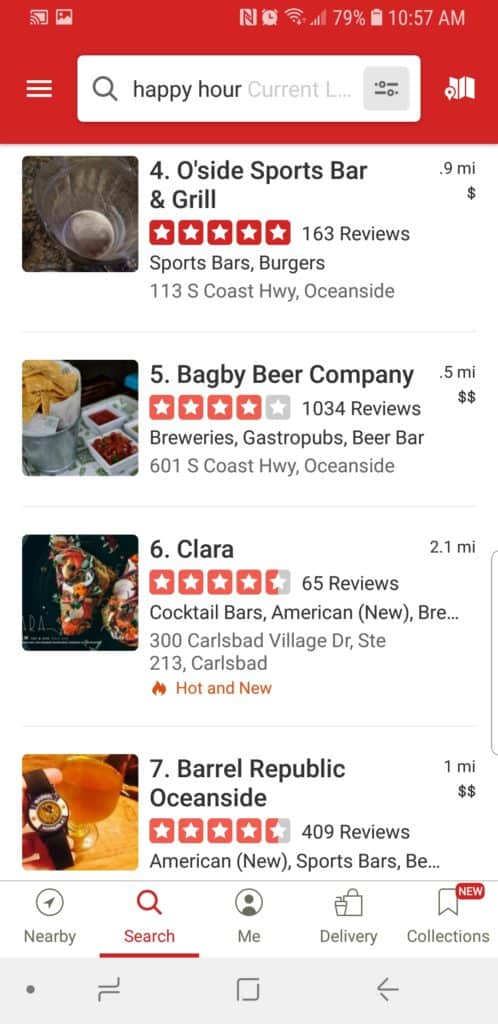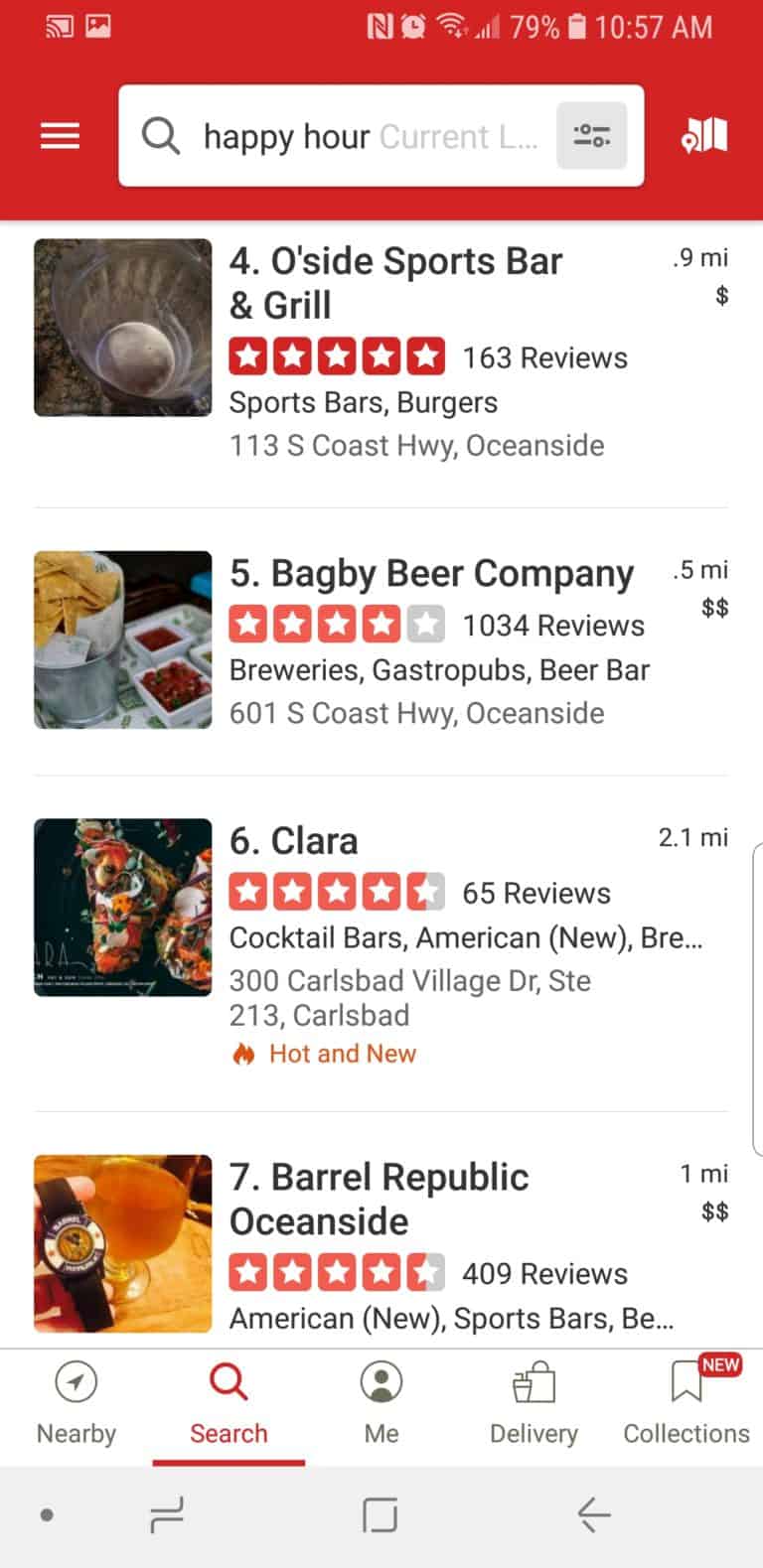 CHEAP TRANSPORTATION WHILE TRAVELING
If you've ever traveled out of town without your car, you know that transportation costs can add up in a hurry. While Uber and Lyft are convenient, they are not always the most wallet-friendly apps to use while traveling.
Using public transportation while traveling saves a bunch of money and is better for the environment as well. We enjoy taking light rails, subways, and even town trolleys to get us closer to the action. Find the city specific public transportation app and you'll have all your routes at your fingertips. From the main stations, there's nothing like a good walk through town to familiarize yourself with a new city, and walking is free!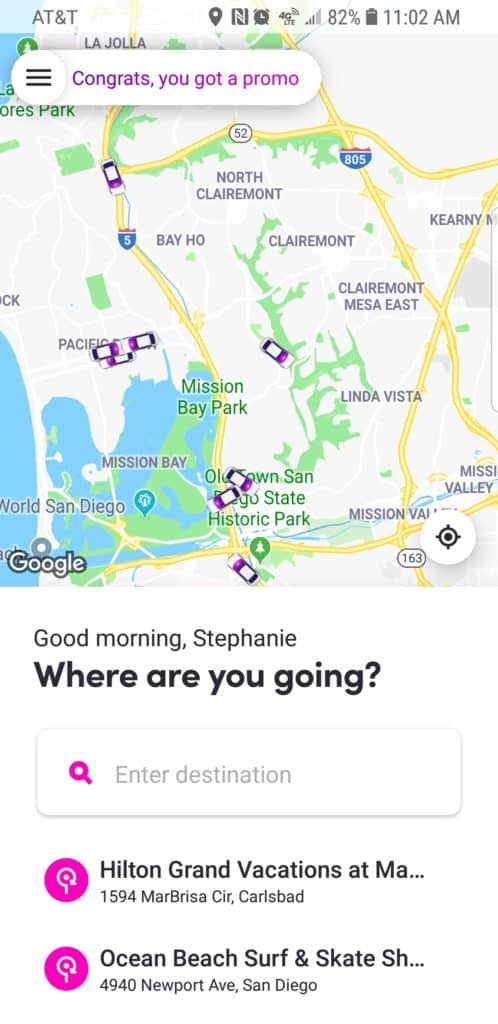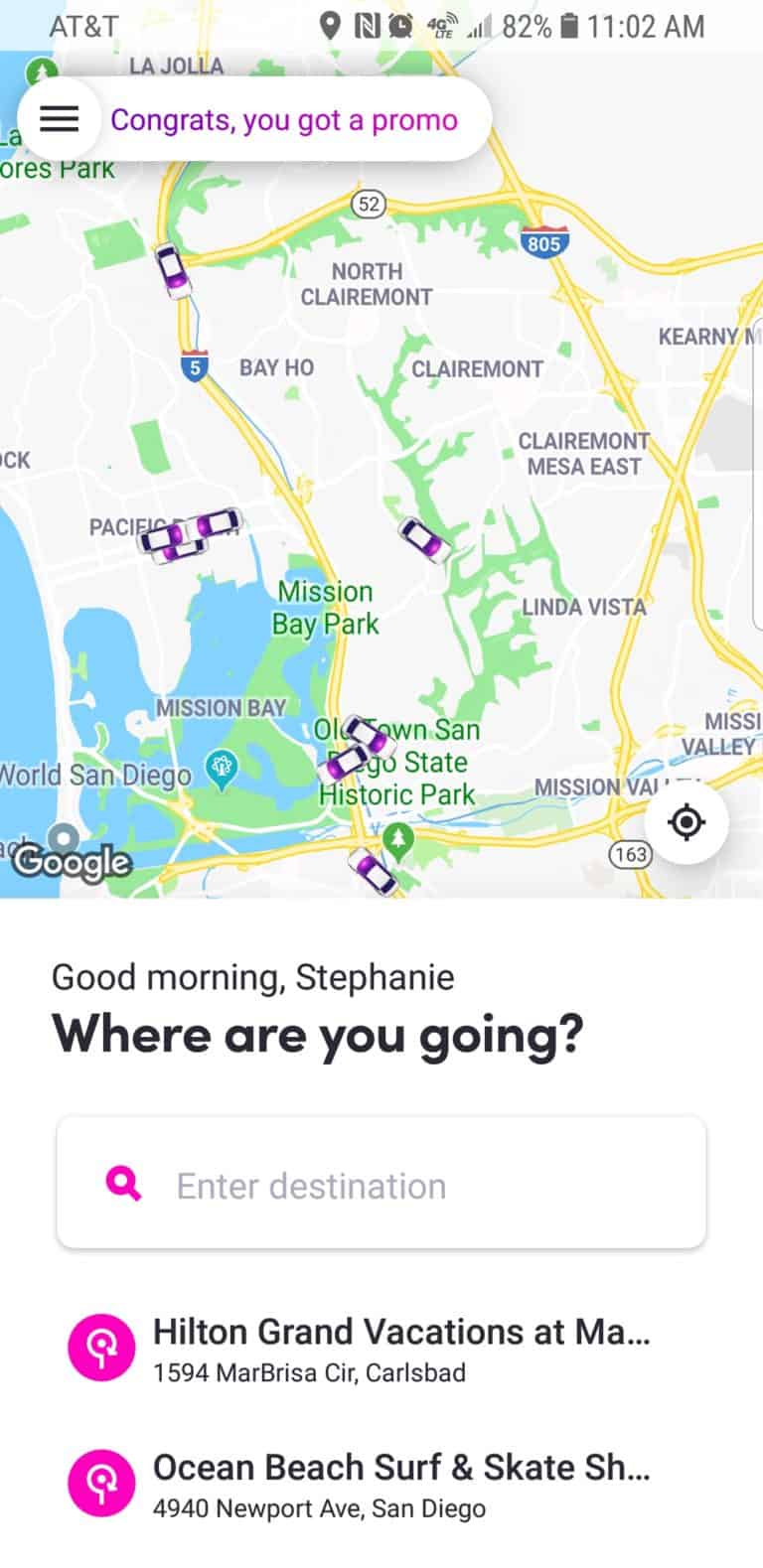 FINDING ADVENTURES
No matter where or how we travel, we are always looking for a good adventure to make the trip really memorable. Whether it's a hike, a bike trail, or even a river to paddle down, we're constantly in search of a good adventure. We use The Outbound app to find new and interesting things to do in new areas, whether we've flown there or driven in our van. The Outbound has tons of adventures (most for free) that allow us to get off the main drag and into our comfort zone – in nature.